For many of us, when we think of the holiday season, we think of giving back. There's something about Thanksgiving and Christmas that makes us want to be generous and show the love of Jesus to those around us.
That's why we thought it would be a perfect time to let you know about how your church can serve the foster care community this Christmas! Meeting needs and bringing support to the foster care community is not something any of us can do alone. That's why getting our churches involved is so important.
Here are some practical ways you and your church can impact the foster care community this Christmas – and beyond!
Before anything else, pray.
As followers of Jesus, prayer should be our first response, not our last resort. Talking with our Creator and bringing the foster care community's needs to Him is our first and most crucial step.
Through prayer, God will reveal to each of us what our role can be in serving those around us. Our God is compassionate and gracious, and He calls us to be the same. So let's start by praying for those on the front lines of the foster care community.
Let's pray that they would feel supported, loved, and seen by God and those around them. Then, let's take it one step further and ask God how our churches can play a part in bringing that support.
Get to know who actually goes to your church.
If you're a foster parent that attends a church without a clear foster care ministry or support for foster parents, it's so easy to feel like the odd ones out.
Nobody here would understand our lives. I doubt anyone else even knows about foster care. Why doesn't anyone care about this foster care community?
LifeWay Research did a study a few years ago about how common foster care and adoption are or are not in churches in America, and they found some pretty interesting things.
In this survey of 1,010 churchgoers, they found that 25% said someone from their church had been involved in foster care over the past year. In fact, those at larger churches, with 250 or more in attendance, are most likely to know someone in their church who has provided foster care (37%).
While we would love to see these numbers go up, know this… you are not alone!
There are people just like you and your family that walk through the lobby every Sunday (or chat on the live stream!). Seek them out, connect with them, and together help make your church more aware of the foster care community and move them to action and support.
Commit to all-year support, not only holiday support.
When it comes to Christmastime and the general holiday season, as I said before, we tend to feel more generous, and so do churches and organizations! This is a good thing – and what makes it even better is that generosity can become a part of who we are all year long.
One of the best ways you can support the foster care community this Christmas is to keep supporting them throughout the entire year.
We want to be serving out of an overflow of the Holy Spirit, not the Christmas spirit.
We don't want just to be doing annual Christmas generosity initiatives to ease our conscience. No, we want to be following after the convictions that God has put on our hearts and serving and supporting those around us, regardless of the time of year.
One of the absolute best ways you can personally commit to seeing year-round support the foster care community in your church and community at large is by becoming a TFI Advocate.
TFI Advocates exist to connect churches with agencies to meet needs in the local foster care community. If there's already one in your community, make sure your church knows about them so you can get involved! Help connect the TFI Advocate to your church leadership is possible.
If there isn't a TFI Advocate near you, maybe now is the time to start praying about whether or not God would have you step into that role.
This Christmas, let's look beyond ourselves and support those who need it. Whether it's as a simple conversation or becoming a TFI Advocate, supporting the foster care community is something that you and your church will not regret. I promise.
You Can Make a Difference.
Become a TFI Advocate.
Personalized Coaching. Professional Resources. Intentional Community.
Everything you need to launch and lead a thriving ministry.
LEARN MORE
Becky Nelson
Becky enjoys spending time with friends and family, and has a big heart for caring for those around her. With a strong background in office management, Becky loves creating a welcoming environment for all to enjoy. She spends her time outside of work leading at church, and baking pies!
Get encouragement and updates in your inbox.
Be the first to know about new episodes, posts, resources, and stay in the loop about what's coming up.
You Might Also Enjoy: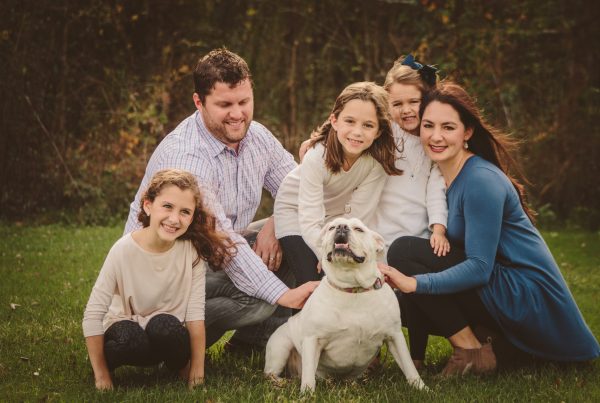 Meet Cherith. She's married to Brandon, and they have three beautiful daughters and a sweet pup named Cindy Lou. If you're exploring the idea of becoming a foster parent, keep reading. Cherith answers the questions…
We want to see people everywhere supporting the foster care community and experiencing Jesus together. This isn't just a great tagline here at The Forgotten Initiative, but it's the vision we're passionate about. It drives…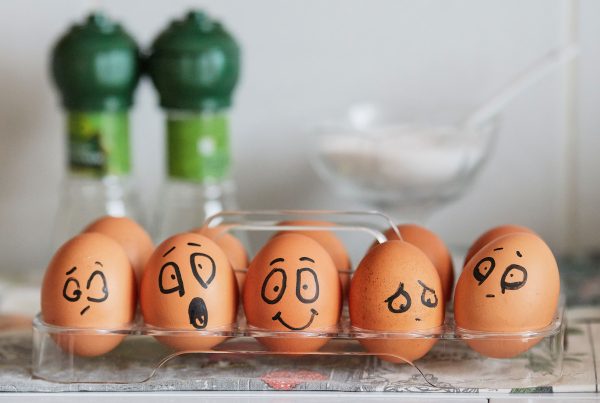 We're six months into this foster parenting thing, and we have learned a lot of lessons. But, I'm finding some lessons to be a lot harder to learn and adjust to than I thought.