Today I get to introduce you to five of our newest TFI Advocates! I'm excited for you to learn more about them so that you can pray for them, know what's going on here at TFI, and possibly even send them an encouraging note.
I am so proud of each of these people. They are incredible people of God, as well as friends, who are taking a big step to practically support the foster care community right where they live.
Here at TFI, we are all about helping people support the foster care community and experiencing Jesus together. And the primary way we do that is by helping people (TFI Advocates) launch and lead thriving foster care ministries across the nation.
All of our TFI Advocates are people who have taken that step to launch and lead a thriving foster care ministry. Amazing, right!?
So who will you be meeting today?
Emma Roberson | Clark County, WA
Emily Smithhart | Sacramento County, CA
Tess Dykstra | Cobb County, GA
Tod & Gretchen Sawyer | Aiken County, SC
Jamie Fifarek | Bloomington, IL
Again, I am so proud of them and I can't wait to see what God does in each of these ministries! Here's a little more about them:
Emma Roberson is that friend who asks good questions—the friend who is gracious, humble, and curious.
She cares deeply for the local church, and having stepped into foster care as a foster parent with her husband, Tim, at the beginning of 2021, her eyes have been opened to the opportunities to support the foster care community.
Emma wants to be part of growing something special with her church—part of a kind and compassionate response to the needs she sees around her in the foster care space. She sees what an incredible gift it could be to both her church and her community.
"I get excited about people helping people help vulnerable children in my community. And as a believer, I have been witness to the power of God and His heart for those he knit together perfectly in their mother's womb. The church has such an incredible opportunity here, and I would love to be the one to lead the charge at my church and in my community."
Out of this desire to connect the church and the foster care community, Emma has launched TFI in Clark County, where she'll continue learning about the needs in her community from DCYF.
She desires to invite her church "into the brokenness that is felt by children, families, and agencies involved in foster care and to be the hands and feet of Jesus to those that are caring for the most vulnerable among us." We all have a place in foster care ministry. Emma wants to help her church find theirs.
Find out more about the ministry in Clark County, WA at clarkwa.tfiadvocate.org.
We recently had Emily on The Forgotten Podcast! You can listen here.
Emily Smithhart is passionate about connecting churches and agencies in this work of foster care ministry. Emily was first introduced to foster care as a teen when she would babysit for a family that fostered. Her desire to step in and care for those involved with foster care continued to grow.
For the past two years, Emily and her husband, Bennett, have experienced the tension of foster care as they've opened their home to children and loved biological families. They have walked the road of attachment, reunification, and respite care and are learning what it looks like to hold both joy and grief together.
Emily shares her motivation for this work: "It is because I am so loved by Jesus and what He did for me on the cross that I am compelled to respond by loving God and loving people fiercely." Emily is someone who loves with patience and grace, and it's evident to those around her.
Foster care comes with its ups and downs, yet we hold onto hope. Emily holds onto this: "As we work to support foster families and agencies, we are stepping into the broken parts of this world while also looking forward to the day that all will be redeemed in Christ's name." Redemption. Restoration. This is what Emily longs for.
She's jumping into a new role, one of a TFI Advocate, where she'll be able to use her gifts to encourage churches to come alongside the foster care community.
"I think so many churches and church members desire to do more for the vulnerable in their community, but they don't know what to do. I also know that foster care agencies are spread thin with their employees and need help but they don't usually think of asking the Church. I think that there is so much the Church can do to show social workers that we are FOR this community. I love networking and connecting people together and developing people into their gifts."
Emily attends Heights Church in Citrus Heights, CA, and is learning from and looking to add support to Sacramento County CPS through her TFI Ministry.
Check out more about the work she is doing at: sacramentoca.tfiadvocate.org.
Tess Dykstra exudes love for Jesus and people. Those closest to her know her for her honesty, hospitality, grace, and forgiveness. She is the real deal—someone who is continually seeking ways to learn and grow. Her approach to foster care is guided by her faith, which offers her the perspective that we are all on a level playing field. We are all in need of a Savior.
Since God opened her eyes to her sinful condition and His grace, the Gospel has been a central theme of her life. She shared that she's learned to "fight hard to not move past the truth of my need for Jesus, once for salvation and daily for sanctification."
Tess and her husband, Alex, are foster parents. This role has taught them much about their own need for the Holy Spirit. Through the Spirit's work, they are empowered to love kids, caseworkers, and biological parents. Earthly relationships can be messy, yet Tess and Alex live with the hope they find in an almighty, good, perfect God and the promise of eternity.
"We navigated really tough seasons of foster care and have seen areas that foster parents need help. Our church has filled gaps for our needs without an established system or partnership with the foster system." Tess decided to jump into the role of a TFI Advocate to help her church build on this support for others involved with foster care.
"As a current foster parent, I have seen so many ways the local church can step in and provide support to the foster care community. Often they don't know how to enter into the foster space and are scared to take the plunge (or just oblivious to the need). It breaks my heart that churches aren't almost synonymous with the foster 'system.' I get excited when I see the Church answer the hard call that God has clearly placed on us as believers to care for the marginalized."
Tess desires to bring awareness of foster care and the needs of her community in Marietta, GA, and to help others get involved in supporting families.
Tess and her family attend StoneBridge Church of Marietta, and she continues to learn from and connect with Cobb County DCFS.
You can check out her ministry at cobbga.tfiadvocate.org.
Tod & Gretchen were recently on The Forgotten Podcast as well! Listen here!
Tod and Gretchen Sawyer were drawn to foster care more than ten years ago. They opened their home as a foster family, and over the span of 10 years, they cared for ten children, four of whom joined their family permanently through adoption. Tod and Gretchen now are the proud parents of six girls!
After finalizing their last adoption in March of 2021, they recognized their home was full. Still, they continued to feel the burden of foster care and believed strongly that the Lord desired them to continue serving in other capacities. The TFI Advocate role felt like their next step, where they could receive support as they helped the church step in to care for those involved with foster care.
Tod and Gretchen know the impact of Jesus in their own lives. Tod feels fortunate to be raised in a Christian home where he went to church regularly and accepted Jesus Christ as his personal Savior as a young boy. Gretchen experienced the life-changing news of the Gospel as a pre-teen while attending church through a bus ministry. Their goal every day is to live so that their life brings honor and glory to God. They recognize that God allowed hard events in their lives to show them the need and place a burden on their hearts for kids in the foster system.
Using their experience as foster parents and organizing various projects on behalf of those in foster care, they have seen that presenting specific needs to the church and shifting the conversation to individual children instead of the foster care system as a whole is what gets people to switch to action mode. When they provide specific guidance on taking the first step and encourage the church to follow through, the church is willing to engage. They are excited to be part of even more of that!
Tod and Gretchen live in North Augusta, SC, attend Victory Baptist Church, and serve DSS in Aiken County through their TFI ministry.
And as a bonus fun fact—Tod and Gretchen share the same birthday! How fun is that?!
Check out their ministry at aikensc.tfiadvocate.org.
—
Incredible. It encourages my heart every time I see someone take the step to become an Advocate and meet needs in their local community. It's Gospel work. It matters. And it takes a lot of boldness.
I know God is going to do incredible things through each of these ministries.
So today I just have one request: Will you join us in praying for these new ministries and leaders?
Pray that God will open up doors for them to build important relationships, and that the love of Jesus would be so evident throughout the work of their ministry.
God is doing BIG things! 🎉
You Can Make a Difference.
Become a TFI Advocate.
Personalized Coaching. Professional Resources. Intentional Community.
Everything you need to launch and lead a thriving ministry.
LEARN MORE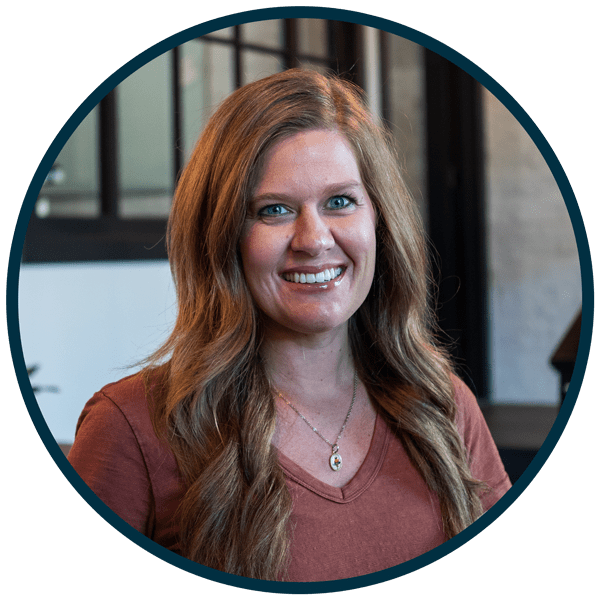 Jami Kaeb
Adoption, foster care, and advocacy were not part of Jami's dreams for her life, but God changed her heart when He made her aware, and she is passionate about helping others become aware too! She and her husband Clint are parents to their seven children (five through adoption).
Get encouragement and updates in your inbox.
Be the first to know about new episodes, posts, resources, and stay in the loop about what's coming up.
You Might Also Enjoy:
It was bad. I remember looking out the window at the kids playing, and I felt nothing but tired and overwhelmed. My husband would come home from work where he would often find me on…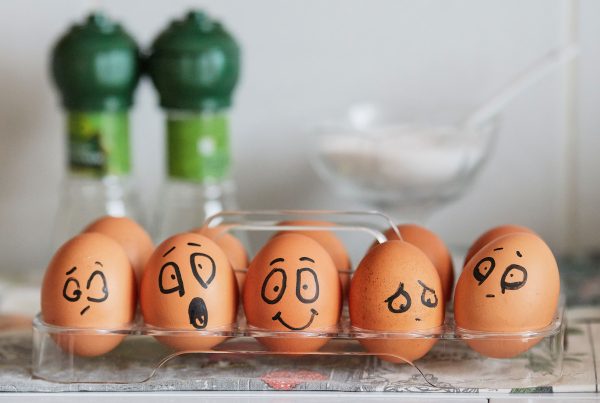 We're six months into this foster parenting thing, and we have learned a lot of lessons. But, I'm finding some lessons to be a lot harder to learn and adjust to than I thought.
There, of course, have been circumstances and moments that have been disappointing, but I hadn't stopped to think about the disappointment I had felt in how the journey differed from my expectations.