When Jonathan Pitts took his wife of 15 years into his arms for their anniversary dance, he had no idea that within a month he would be on a completely different journey, navigating life after Wynter's sudden death at the age of 38.
Have you experienced loss? Difficult times? Frustrating circumstances? Most of us have felt grief at some point in our lives. In this episode, Jonathan openly shares his own experience of grief through the unexpected passing of his late wife, Wynter. He also shares how he has learned to be willing to process grief, how God shows up during difficult times, and his outlook on future hardships. This is such a powerful and honest conversation on how we can respond to difficult circumstances.
Just imagine what we could accomplish together.
We are so excited for what could be accomplished in the next 10 years of helping people support the foster care community!
PARTNER TODAY
HERE ARE 3 TAKEAWAYS FROM TODAY'S CONVERSATION:
1. Grief is really the loss of an expectation.
This is the definition that Jonathan gives us for grief.  We have an expectation that we will get something and when it's taken away, we feel the loss. Grief isn't just the loss of a loved one, it's when a foster care placement doesn't turn out the way we wanted, when a friend isn't there for you, or when God doesn't give us what we expect. However we have felt grief, it's important to grieve the loss of the expectation.
"I always define grief as dealing with lost expectations."
2. God gives us what we need when we need it.
When we have difficult times or losses we're grieving in our lives, God is right there to give us what we need for that moment.  Jonathan shared how he saw God show up in his time of need to give strength and comfort. Through those times of great need, he found a closeness with God that may not have been experienced if he had never gone through those tough moments.
"God gives you the faith that you need for the moment you need it."
3. Be willing to process grief.
The first step is to be willing to process your grief. If you are resistant to feeling the loss and disappointment of your circumstances, you won't be able to move beyond those emotions and experience growth. All of our emotions have a benefit if we process them well. What do you need to grieve? What emotions do you need to allow yourself to feel?
"Without recognizing the feelings you're experiencing, you actually can't lament the thing that you lost."
RESOURCES FROM TODAY'S SHOW
Meet Our Guest
Jonathan Pitts is an author, speaker, and executive pastor at Church of the City in Franklin, TN. He previously served as the executive director at the Urban Alternative, the national ministry of Dr. Tony Evans. Jonathan has co-authored two books alongside his late wife, Wynter Pitts. He is also President and co-founder of For Girls Like You Ministries, an equipping and resourcing ministry for tween girls and their parents. Jonathan is the father of four daughters and was blessed with fifteen intentional years of marriage to Wynter. He recently released his best-selling book, My Wynter Season: Seeing God's Faithfulness in the Shadow of Grief.
Foster Parents, check with your agency to see if listening to this podcast will count toward your foster care training hours!
Get encouragement and updates in your inbox.
Be the first to know about new episodes, posts, resources, and stay in the loop about what's coming up.
Other Episodes You Might Enjoy: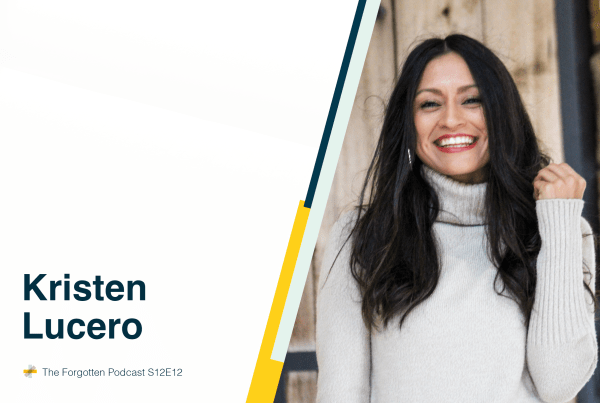 In this episode, I am joined by Kristen Lucero, a former foster child who is now a licensed foster parent. By the time she was adopted at age 5, she had already lived in three…
Jamie Finn is back on the podcast this week! On top of being a foster parent, Jamie is the host of the Real Mom Podcast, co-founder of Goods & Better, and the director of Foster…
Trent Taylor's earliest memories are filled with abuse and extreme neglect. These circumstances led to entering foster care at the age of four where he would remain until he was nine years old.