Friends, I have such a fun episode to share with you today! Isn't it crazy how God can redirect our passions to make a difference in ways we never dreamed possible? This is Leah Johnson's story. Leah lives in North Carolina and has been a TFI Advocate in Mitchell and Yancey Counties for over a year now and she is sharing how God has used her passion to lead her on a journey to ultimately partner with us at TFI. In this episode, she shares her story, the incredible God stories of being able to provide for various needs in her community, what her relationship has been like with local agencies, becoming God-conscious instead of self-conscious, and more. Hoping this conversation is an encouragement to you today!
HERE ARE 3 TAKEAWAYS FROM TODAY'S CONVERSATION:
1. Don't hold too tightly to what you imagine your story will look like.
When we're passionate about something, that passion can drive us to hold too tightly to how we imagine our life will turn out. That passion is not a bad thing on its own, but we don't know how our story is going to turn out or what God will bring our way. Like Leah, you may have a passion for adoption but, if God closes that door, it's important to be open to the other ways that passion can be fulfilled. Don't be discouraged if God is redirecting you to something other than what you originally dreamed would be your story.
"I don't deny that passion was God-given. But I took it one step further and assumed that I knew how God was going to use that passion."
2. Regardless of your role in foster care, we really are in this together.
The more you are in this work, the more you will meet kindred hearts for these children and their families. We all are seeking to care for them, whether you are a biological parent, social worker, foster parent, church leader, or volunteer. It can be easy to sometimes feel like it is you against the world. But we want to remind you that you are not alone. There are many others standing with you!

"Instead of coming to them and saying, 'This is what we can do for you.' I went to them and asked, 'What do you need from us?'"

3. It isn't about us and our story.
It can be easy to focus on our story or feel like our actions are what is going to tip the scale toward success or failure. Ultimately, this story is all about God and the story He is writing in our lives, in the lives of the children we care for, and in the lives of families. He is the one that does the work in us and through us to bring about healing and hope.
"It made me realize that it isn't about me, it's about Him. And that's a good thing because it removes the pressure."
Meet Our Guest
Leah Johnson has been a TFI Advocate since 2020. She has been married to her husband, Gabe, for 17 years and has two daughters. She was born and raised in North Carolina where she lives today, but will always have a special place in her heart for Montana. Leah became a TFI Advocate after God redirected her passion for adoption to foster care. She is a homeschool mama, floral designer, and lover of Hip Hop.
Foster Parents, check with your agency to see if listening to this podcast will count toward your foster care training hours!
Get encouragement and updates in your inbox.
Be the first to know about new episodes, posts, resources, and stay in the loop about what's coming up.
Other Episodes You Might Enjoy:
This week's guest is Amanda Auer, a mom of 4 who has an incredible story walking through a difficult journey of kinship care. You'll hear her talk about what it was like to be educated…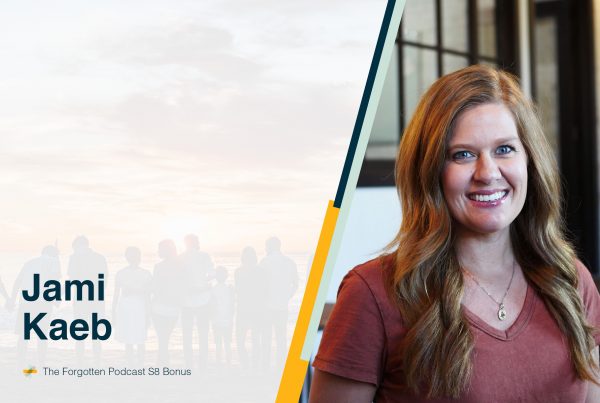 We became a big family suddenly through foster care—growing by 3 kids in 5 months and doubling the number of children in our home. Not long after, we added one more to our crew through…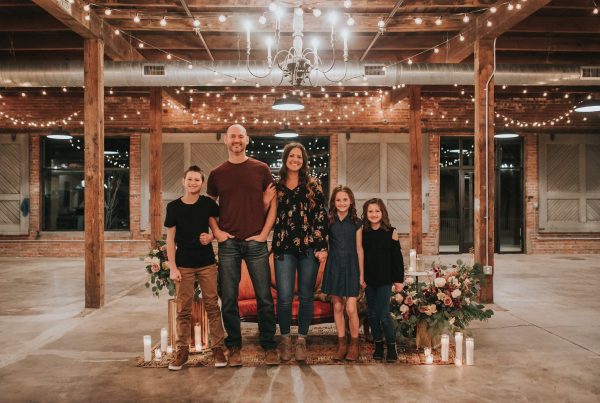 Courtney Strahm and her family didn't know much about foster care until just a few years ago. But they became aware, and awareness led to action. Listen to Courtney's story of how God called and…