Today, I am joined by renowned author, speaker, pastor, marriage counselor, and adoptive parent, Paul Tripp. You may be familiar with Paul from any number of his 30+ books such as New Morning Mercies, Parenting: 14 Gospel Principles That Can Radically Change Your Family, and Marriage: 6 Gospel Commitments Every Couple Needs to Make. He truly is an incredible voice we have the opportunity to learn from today!
In this episode, Paul shares his personal calling to provide a place for those that need it and how that led to opening their home to their adoptive daughter. We also dig into the Gospel need for place each of us have, how we are called to be tools of God's generosity, why our lives should lead to transformation in ourselves and others, and so much more. This was a meaningful conversation that I hope is an encouragement to you!
TAKEAWAYS FROM TODAY'S CONVERSATION:
1. Being welcomed into a family is a core part of the Gospel.
As Paul mentioned in this episode, this idea of family and belonging, whether that be a welcoming into a family unit or just receiving the love of a family, is found all throughout Scripture. We are welcomed into the family of God, adopted as sons and daughters, when we believe in Jesus. Beyond that, when Jesus left Earth, He promised to prepare a place for those who believe in Him. This "importance of place," as Paul refers to it, is vital to our development as people and it is a part of who God created us to be. How do our lives reflect that narrative of providing a family and a place to those who are without it?
"God makes His invisible generosity visible by sending generous people to give generously to people who need generosity. There is no greater generosity than to provide a place for a person who has no place."
2. We were meant to be transformed, and to be part of the transformation of others.
It was never the plan that we remain stuck in who we are as people. God intended for us to be transformed, through His saving grace, and continually throughout our lives as we grow. In addition to being transformed ourselves, God intends for us to be a force that brings about transformation in others. This can feel daunting and is certainly outside our comfort zone, but the way we live our lives and how we care for others should change lives!
"Life between the already and the not yet is meant to be transformational. And that is, I'm meant to be transformed by His grace, but I am also meant to initiate transformation in the lives of others."
3. Is your life used as a tool of generosity?
One of the ways that God uses to bring about His generosity is His people. We all have something, whether that be time, resources, or abilities that can be used to bless others. When God brings someone across your path with a need, it may be that He is matching that person up with the person that can be a tool of His generosity. Take some time to consider what you have that you could be generous with. If you are not already aware of needs around you, ask God to reveal ways that you can use what you have to help, support, or transform the life of someone else.

"Determine to be a tool of God's generosity. Everybody has something that can help, or rescue, or change the life of somebody else."
Meet Our Guest
Dr. Paul David Tripp is a pastor, marriage counselor, speaker, and best-selling author of New Morning Mercies. He is also the author of over 30 books and videos covering topics of marriage, parenting, money, and Christian living. Paul has his Master of Divinity from the Reformed Episcopal Seminary and his Doctor of Ministry in Biblical Counseling from Westminster Theological Seminary. Paul is hopelessly in love with his wife of over 50 years, Luella. They live in Philadelphia and have four adult children, one of which came into their family through adoption.
Foster Parents, check with your agency to see if listening to this podcast will count toward your foster care training hours!
Get encouragement and updates in your inbox.
Be the first to know about new episodes, posts, resources, and stay in the loop about what's coming up.
Other Episodes You Might Enjoy: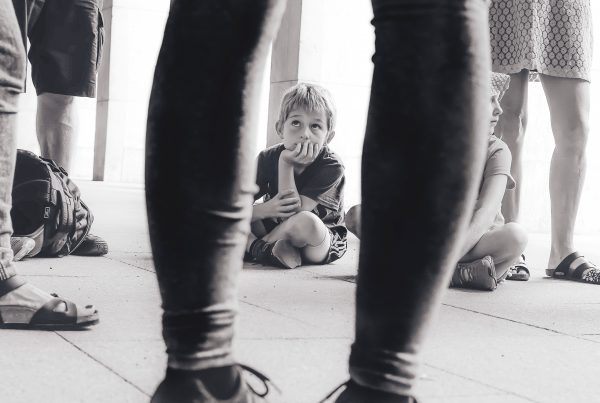 People considering foster care often worry about how their biological children will be affected by having other children come in and out of their lives. Clayton Keenon's story will help put many of those fears…
When Cynthia and her husband felt the call to step into foster care, they had fears, the urge to cling to safety, and the feeling of being completely ill-equipped. Can you relate!? In spite of…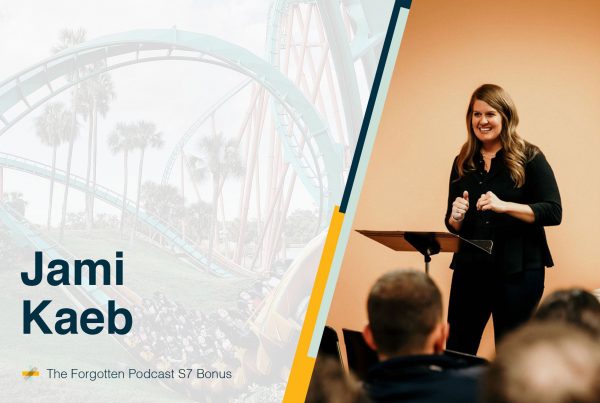 The journey of foster care and adoption can feel like a rollercoaster with twists and turns, leaving you with a full range of emotions. Should you just get off the ride now?