"God gave me the opportunity to mend some damage that I caused as a result of my substance abuse."
Greg Cox shares the story of losing his eight children into the child welfare system due to his neglect brought about by substance abuse. The situation became a catalyst in his own life to get clean and sober, and more importantly, to do what was necessary to be a full-time father to his children. Greg now serves others by being a parent mentor and coach.
Losing the children…and getting them back
"God gave me the opportunity to mend some damage that I caused as a result of my substance abuse," Greg says when referring to the process of getting his children back. "I neglected my parental responsibilities to use drugs. I loved my children, but I put drugs ahead of them." The result of Greg's substance abuse and lack of being able to care for his children caused them to be removed from his and their mother's care—Greg even admits to being under the influence when the children were removed from their home.
Initially, the children were taken to their grandmother's home, but they eventually were placed into foster homes. "I honestly believe it was a rescue for the children to be removed from me and the children's mother. I was wrong…I was neglectful." The pull of addiction was strong even after the children had been removed from his care. He was still able to see his children because they lived relatively close.
The turning point came when Greg's five-year-old son was on his way to school and asked for some change. Greg refused to give him any because he hadn't yet had his first drug that day. The look on his child's face made an indelible impact on Greg and he decided then that he would get treatment and do the necessary things to get his children back.
His children were removed from his care in 1991 and he decided to get treatment in March of the same year. In a year and a half, he was clean and hasn't used or relapsed since. "I did what the people told me to do—I was ready." He was in his early 20s with eight children in child welfare situations. "I promised my kids a lot of things, but I couldn't deliver because of the substance abuse and addiction…God gave me the opportunity to mend that thing right."
Once he was clean and sober, he was able to get six of his eight children back. Two were adopted out. Greg signed over his parental rights for one son because he knew the couple who wanted to adopt him would take care of him. Even more amazing is the fact that, many years later, when his son was 12 or 13 years old, the adoptive father, who came to Greg's church to speak as a guest pastor, brought the young man with him, and Greg and his son were able to reconnect.
On top of that, a few months later, the couple signed parental rights back to Greg so that he could have a relationship with his biological father and his brothers. The couple is still involved with him and his family.
Greg initially got three of his sons back, then two more, then another one. At that point, he was starting to feel somewhat overwhelmed. He was a single father for a period of time, but when he married, his wife added her children to the household. When the son who had been adopted returned to the home, his relationship with Greg was somewhat challenging because he hadn't been raised with his siblings—he didn't understand why Greg had "given" him away. "I knew this couple would do an amazing job raising my son…and they did."
Making steps to create a healthy pattern
Greg suggests that one thing parents whose children have been removed from their home could do as a first step to getting them back is to acknowledge the wall of anger, resentment or bitterness that may have developed due to the situation with their children. He encourages parents to find the thing they were lacking, where they fell short—if you can identify a resource lack or a reason such as unhealthy relationships, substance abuse—find it and get the services needed to do better in order to get children back. "Every child needs permanency. Every child needs a stable home—to be somewhere they can thrive, get an education, have a family."
Some parents, especially young parents, don't know about or have the resources to do that. It may be difficult for them to even know what they need. This is why mentoring programs or similar resources are so important. They need to be encouraged to ask the question, What's going to be the best for your child? Some parents realize they can't do it—they cannot parent.
Greg's experience once his kids came home
Greg finished his treatment program and lived in an outpatient facility that had separate quarters for men and for women and children. He was to the point where he could do unsupervised visits, but had nowhere for those visits to take place. So he asked, and was granted, space in the shelter that had previously been exclusively for women and children. He admits he was frightened when he first got his kids back. Before, when he was under the influence of drugs, parenting didn't really affect him. But once he was clean and sober, when he was finally getting what he had been fighting for, "it was terrifying," he says.
As a single parent for a couple of years, he found support from the members of his 12-step program. They encouraged him, gave him advice and helped him get through the inevitable difficulties and challenges of being a single dad with 5,7, and 9-year old sons. He ended up getting even the younger children as their mother, who had entered treatment at the same time, decided she wasn't ready to parent. Eventually, he ended up with seven of his eight children back in his home. The eighth son had been adopted previously—the siblings were able to reunite before he passed away.
Greg reached a level of maturity that many young parents lack, he feels. "I realized it was okay to strip myself of ego and image to get what I needed for my family." It was a major switch in thinking—instead of thinking of himself, to think about the children. He almost went down the selfish road at one point—he was getting ready to leave his children with a neighbor to attend a "sober" party when he heard what he feels is the voice of God telling him that he was doing the same thing again—leaving the kids in someone else's responsibility. He immediately went back in, changed his clothes and stayed with his children.
How can God's people help?
Many situations these days include parents who are very young and don't know how to parent. The church could make a huge difference for these families by being willing to mentor or coach them. Find out their needs and challenges and assist them—show them how to do the things that need to be done, because some of them "have no clue." Another suggestion would be to be educated about why children go into care—learn what the families need to stay intact and help them, even if that is just knowing about the resources that are out there and connecting them.
Simply put, get involved, get educated, find the need and meet the need, because "the truth of the matter is that they don't know…they have no clue (how to be parents)."
Website
Facebook
Instagram
Twitter
Promising the Moon: Going the Distance to Deliver
The Parents' Get Real Guide to Getting Your Kids Back
The Parents' Get Real Guide to Keeping Your Kids at Home 
Meet Our Guest
Greg Cox has over ten years of professional managerial experience. He is a certified parent instructor and a seasoned public speaker who promotes positive behavior. He has a passion for helping parents learn how to parent well. He is the Chief Executive Officer of Doing Family, Inc., an organization whose goal is to provide parents with information that enables them to realize their potential as parents and equip them to use that potential to create a family that works well. He has nine children; he and his wife live in Chicago.
Get practical episodes and updates in your inbox.
Be the first to know about new episodes, posts, resources, and stay in the loop about what's coming up.
Other Episodes You Might Enjoy:
Does your child ever just get on your last nerve? Have you had a meltdown of your own after a really hard day? Does it feel like your parenting techniques that have worked with other…
In terms of foster care, Tori has experienced it all. Today, she is real and raw and helps us learn what life in foster care is really like.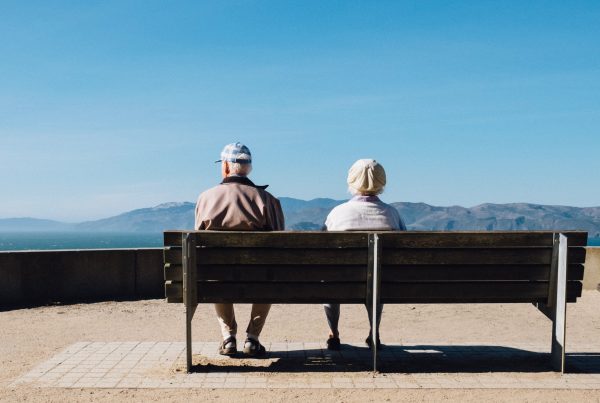 Mary Slager will challenge your thinking about getting involved in foster care. You're never too old to get involved somehow…and it may be that you're called to foster children even after your own children are…