"A person's story has the opportunity to break down any barrier."
David LaFrance is an elementary school principal who readily shares his story of growing up in a broken and dysfunctional family. His story helps him relate to kids from hard places on a daily basis, as well as drives him to use as many resources as possible to establish relationships with all the people in his life, including his family, his staff, his students and even their families. Listen to his inspiring story and learn more about tools you can use to better understand trauma and the importance of story.
David LaFrance grew up in a rural community in New York. His parents had both been previously married twice before, and both struggled with alcoholism, drugs and employment issues. Neither was able to work due to accidents. His older brothers, both of whom had different fathers, weren't around much when David was a child; it wasn't until he was an adult that he realized they had been placed into the foster care system because of his family's dysfunction. When problems arose at home, David and his younger sisters would end up at their neighbors'.
When he was in the fifth grade, David's parents divorced, after years of unfaithfulness to each other. David's childhood memories, as a result, are not all that positive. David, his mother and his sisters moved after the divorce, and his father was not in his life through most of junior high and high school. He lived with a lot of instability as far as his family life was concerned;  "I probably lived with 10 different families," he says. His dad, a full-blooded Native American, eventually remarried an African-American woman; his mom also married an African-American man. All that to say, his family is very diverse.
In spite of the instability of his childhood, David says church was a constant. "God always put people into my life who continued to support me." Through people at church, he saw that not everyone lived life like his parents. Another factor that played a huge role was the fact that he was a good athlete. There were times that athletics kept him in school, as well as times that he lived with his coach in order to stay in school to play sports. He eventually finished high school and went on to college.
While in college, David dealt with a lot of the issues from his childhood, such as resentment, pain and insecurity. He also learned that he used avoidance to deal with uncomfortable issues. In fact, he avoided seeing his dad while in college, but eventually they reconciled prior to his father's death due to cancer.
Later, after he was married and started having his own family, he decided he didn't want to have the same approach as his family. He realized life wasn't just about "me" anymore. He and his wife, Jennifer, started attending a church and God has changed their lives. They are growing together in their faith as well as in their marriage relationship.
A principal who can relate
Although his childhood wasn't the best, the benefit of having lived through his particular set of circumstances is that he can relate to kids of all backgrounds. When he and his staff completed the ACEs test (Adverse Childhood Experiences — a set of 10 questions that reveal how much trauma a child has gone through based on life circumstances), David had experienced all of them at some point. This enables him to have more compassion with kids from hard places. He can speak into their lives, come alongside and build a relationship. "We have such an opportunity to make a difference and build a relationship," he says.
Resources for relationship
David uses several different resources for building and strengthening relationships with the students in his building as well as with their families.
Love and Logic – Love and Logic has been used in schools for many years. This is a strategy that helps teachers (and parents) respond to students when they are having challenges dealing with other students, with transitions or with strong feelings. A teacher can acknowledge and reassure the student that they are listening, but also help the student grow and problem solve—giving them tools to handle the next scenario.
Love and Logic also teaches about time and place—when a child is facing adversity, approach and support the child in the moment to deal with their strong feelings and help with the next time. It also celebrates things kids to well, reinforcing positive, good behavior, which helps build relationship.
Family First – Family First and its associated programs (All Pro Dad, iMom, and Family Minute) provide opportunities to celebrate and highlight the kids' accomplishments, provide mini-lessons and create a support system with other parents and adults. This program provides information to help parents learn to parent.
Trauma Informed/Sensitive Schools – Children today face a lot of adversity. Trauma Sensitive Schools helps educators learn to handle and approach students who have experienced different degrees of trauma in their lives. This is based in relationship—starting with circles of kids sharing about what's going on in their lives. Until they've been able to talk it through, they won't be ready to learn. "Unless teachers have an opportunity to connect with the kids, they [the kids] won't be ready to learn," David explains.
This also helps build relationships, not only with students and teachers, but between students and other students, as well as with families. It creates a climate or a culture within the school that provides support to kids with trauma or adversity. "Kids don't care about how much we know until they know how much we care about them."
Front Porch Initiative – David is especially excited about being involved with the Front Porch Initiative. This is a platform for teachers to learn their students' stories, and it helps students learn about each other and their families as well, ultimately strengthening community and connection. It is based on the premise that everyone's story has these four parts: Beginning, Challenges, Hope and Futures.
In the Beginning section, kids spend time filling out their workbook with information about their family, their favorite memories—very much using social-emotional learning. "A person's story has the opportunity to break down any barrier," David explains. Especially in today's digital/technological world, where we can be socially "connected" but very disconnected personally. Sharing story helps increase empathy and decrease self-centeredness.
Challenges include a discussion of the hard things in life, giving students, teachers and families the opportunity to learn how to support and understand each other.
Hope is the section that David believes gives teachers the opportunity to be chain-breakers—they can help kids find hope in something good.
Future give the students space to dream about their future—what do they want to do? It also helps them to hear from the peers about their dreams, showing that we can all have different dreams, but encourage each other along the way to reaching them.
The process going through the Front Porch Initiative enables teachers and families to create space to interact with others, to have conversations, to find and create commonality. The tool can be used for any small group, regardless of the age of the participants because the focus is to create space for community and connection.
"Every person has a story," David says, "Once you know a person's story, it really makes a difference."
RESOURCES FROM TODAY'S SHOW
ACEs Test  and CDC ACEs Study
Love and Logic
Family First
Trauma Sensitive Schools
The Front Porch Initiative
SpreadTruth
Meet Our Guest
David LaFrance is an elementary school principal in Bloomington, Illinois. He has contributed significantly to the Front Porch Initiative program, as well as initiating programs within his school and district that help kids and families tell their stories and establish strong relationships. David and his wife Jennifer have two boys and are expecting their third child in summer 2018.
Get practical episodes and updates in your inbox.
Be the first to know about new episodes, posts, resources, and stay in the loop about what's coming up.
Other Episodes You Might Enjoy: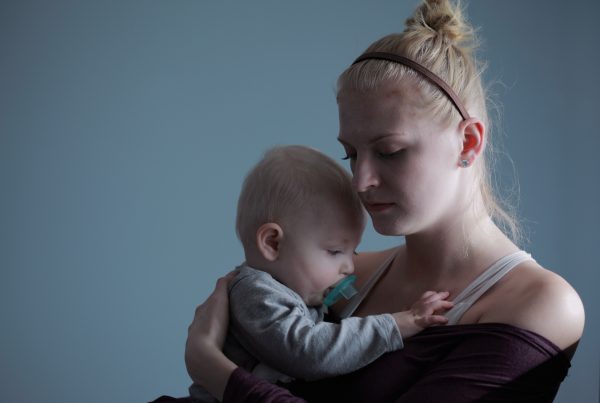 Foster parenting can be challenging even with a spouse, but that doesn't mean a single person can't or shouldn't follow a call from God to foster. This panel discussion includes four single foster moms who…
From the age of 15, Javian Shipley felt the desire to foster. It's a calling she has passionately carried with her into her marriage and is living out today. But her journey has not been…
Jamie Grace is a Grammy nominated, Dove award-winning contemporary Christian/Christian rap musician who has big dreams and plans beyond music. Raised in a household in which her parents took in more than 25 children, she…