"God allowed things to surface in my life so that I would start to learn to be dependent upon Him instead of trying to solve all my own problems…I had to learn that I could trust someone, and that God was trustworthy."
Angel Ambrose shared her story of a turbulent childhood that resulted in her playing a key role as a teen in testifying against her mother for the safety of herself and her siblings. Throughout her life, art has played a key role in helping her process her feelings. Angel shares more about how art and the healing power of a creative God has made a difference in her life
Creativity in childhood
As a child, Angel found that art and being creative was a way to go inward to escape her reality. It became very therapeutic. A teacher saw her talent and encouraged it at a pivotal time when Angel needed and wanted someone to be proud of her. This teacher even helped Angel attend a two-week art camp at a college, an experience which became pivotal in her life, as she ended up studying art at that university.
College brings out different issues from childhood
Once she got to college, several of her internalized issues started to bubble up. Due to her background, her reality, issues of fear, abandonment, pride and responsibility, all began to rise up and she began to feel isolated and alone. Fear manifested itself as the desire to make sure all the "what-if" scenarios didn't happen, or what would happen if they did.
"Abandonment, that's the worst, because the enemy of our souls always wants us to feel alone. He does not want us to know that we are loved and cherished by God." When you feel abandoned by your parents, you are basically set up for that same thing to be done over and over, which destroys your ability to trust. She started to feel as if she couldn't trust anyone, believing she could never have love, a feeling of belonging or security.
Overreacting, inwardly
Due to her childhood experiences, Angel found it hard to stay objective or to trust. Many of the issues she was dealing with were born out of self-preservation and self-protection. She didn't know how to process things that happened in a healthy way, so she would turn inward. "Art gave me a way of going inward—to work through things. It gave me something concrete to work with."
How the healing came through art
This became very clear when she had her artwork in a show that her caseworker came to see. He knew of her background and saw immediately that her art reflected her need to feel protected. This moment was cathartic for her, as she realized how much of her story was in her art. It wasn't something she did purposely, but it was intuitive. It gave her a means to deal concretely with her past and the issues it caused in her life. Others may use journaling for this same purpose.
Other paintings
Angel's art still reflects her inner thoughts in therapeutic ways. In her series called "The Good Gardener" based on John 15, she depicts the vine and the gardener and grafting us in through a covenant with Christ. It's a picture of resting in God's love. Many of her other works are depictions of how God has worked in her life to produce fruit.
Hope for the adult who was in foster care as a child
Angel's advice is to acknowledge that these things really did happen, our bodies, minds and even God will allow these things to surface. Counseling can help, and if you turn them over to God, to trust and lean on Him. He will help you grow, because there is hope. She likens it to the way an oyster creates a pearl. It starts with a small grain of sand that causes irritation and pain, but the oyster covers it and it turns into a pearl. Similarly, if we let the bad things from our past fester, we can become bitter. But if we turn it over to God, He can bring something of great worth and beauty from something that was painful.
Other lessons through art
Angel has other paintings that are based on different biblical truths and she explains how they represent the way God redeems the bad things in our lives and turns them to good. One of these truths is that the enemy seeks to condemn us and make us feel isolated and unworthy of love. But condemnation is from the enemy; conviction is from God.
Meet Our Guest
Angel Ambrose is an artist, writer and speaker and owner of Angel Ambrose Fine Art Studio and Creative Space. She attended Illinois State University where she studied with Dr. Harold Gregor and Professor James Butler. She graduated in 1985 with a Bachelor of Fine Arts in painting. She also received ISU's "Best Undergraduate Painter" award in 1985.  Angel paints contemporary, conceptual landscapes, often pointing to the marvelous, unseen things of God. She has had many exhibitions of her work and continues painting and creating in her studio in central Illinois where she lives with her husband, Tony, and their daughter.
Get practical episodes and updates in your inbox.
Be the first to know about new episodes, posts, resources, and stay in the loop about what's coming up.
Other Episodes You Might Enjoy: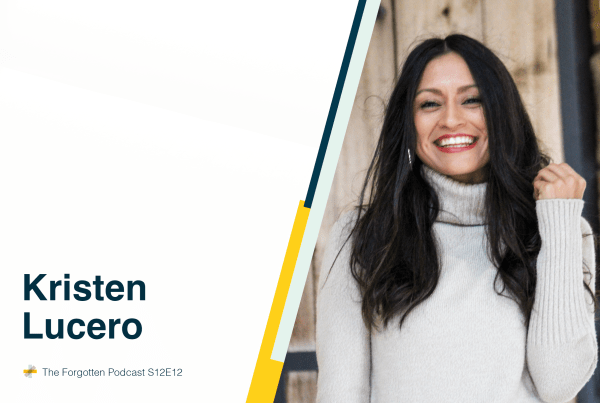 In this episode, I am joined by Kristen Lucero, a former foster child who is now a licensed foster parent. By the time she was adopted at age 5, she had already lived in three…
When we talk about breaking the cycle of trauma, there is no clearer example of this than in the life of DeAntwann "DJ" Johnson. DJ experienced a traumatic childhood, and as a result of his…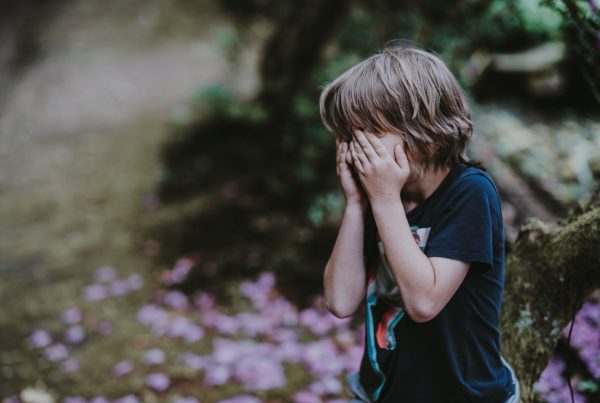 Puberty. It's a time you may be dreading as a parent or caregiver, and we are here to help! Listen as Dr. Melody Aguayo helps get us started!