1 John 5:14 tells us, "This is the confidence we have in approaching God: that if we ask anything according to his will, he hears us."
We believe in the power of prayer. Throughout our 10 years of ministry, we have seen God answer BIG prayers from both our National team and our TFI Advocates across the nation. We know that prayer is a crucial piece of supporting the foster care community.
But it's easy to hear a statistic like "there are over 400,000 children in the U.S. in foster care in any given year" and feel overwhelmed. How do we even begin to pray for something as big as that?
I'd like to share some specific prayer requests with you today from our newest cohort of TFI Advocates.
Here at TFI, we are all about helping people support the foster care community and experience Jesus together. And the primary way we do that is by helping people (TFI Advocates) launch and lead thriving foster care ministries across the nation. These are people volunteering each and every week to be the bridge between agencies and churches, so God's people can step in and meet practical needs in the local foster care community.
Twice a year, we open applications for new people to become a TFI Advocate (in fact, applications are currently open!). Here are 10 specific prayer requests from our most recent cohort of TFI Advocates who are in the early days of launching and leading a new foster care ministry:
1) Prayer Request from Cheri Triplett, TFI Advocate in Jacksonville, IL:
In addition to praying for Cheri's ministry overall, Cheri said: "Please pray for our local agency to find an office soon. They are currently forced to work remotely when the office they occupied had major structural issues that caused an immediate evacuation. Their job is already difficult and this just adds another layer of hard."
Cheri is wife to Jason and mom to Joshua, Emma, Hunter, Jakob and Evelyn. With one adult-child launched, 3 teens in high school and a kindergartener, there is never a dull moment! In addition to serving as a TFI Advocate, Cheri is a pastor's wife and women's ministry leader in their small local church, and is also the executive director of the pregnancy resource center. When she is not serving in one of those capacities you can find her on the sidelines of a football field, basketball court, or track cheering on every member of the team! Cheri and her family reside in Rushville, IL.
2) Prayer Request from Jessie Barnes, TFI Advocate in Dubuque, IA:
In addition to praying for Jessie's ministry overall, she said: "My prayer would honestly be for the church body to rally and get on board with the mission of TFI here in the Dubuque area. It's been a little slow-moving for now and I'm excited for the day when the church is ready and waiting for ways they can jump in."
Jessie is a proud wife to her husband, Justin. Together they have two amazing kiddos: Maddox who is 9 years old and Ava who is 6 years old. They live in Dubuque, Iowa, where Justin recently took over ownership of the local Chick-fil-A.
3) Prayer Request from Bethany Riley, TFI Advocate in Sarpy County, NE:
In addition to general prayers for Bethany's ministry, she said: "Please pray that the agency in our community feels supported and that they have people eager to lift them up in their time of need."
Bethany lives in Sarpy County, Nebraska with her wonderful husband, Benji. Together they have their one year old son, Weston, and are foster parents to many who come and go along the way.
4) Prayer Request from Natalie Lewis, TFI Advocate in Twin Falls, ID:
In addition to praying for Natalie's ministry overall, she said: "Please pray the foster care agency here knows our church is in their corner. That they would feel seen, supported, and served in a way that builds trust and partnership. That they would know kids in foster care, bio parents, agency workers, and foster parents ALL matter to us. And that the hope of the Gospel would seep into, and transform, the entire community."
Natalie and her husband, Kyle, moved from Louisville, KY to Twin Falls, ID within the last year to join up with and support a local church plant. They have 3 kids: Reese, Declan, and Addie.
5) Prayer Request from Dorothy Mendoza, TFI Advocate in Bangor, ME:
Please pray for Dorothy's ministry overall. Additionally, she said: "My prayer request for our local foster care community is relational healing. I have never met a foster family in our area that is not discouraged by systems and processes that do not prioritize the children. Of course, policies could improve. But even more importantly, the relationships between bio families, foster parents, and state agencies need healing, so that all of the adults surrounding the kids in care can work together and support each other through the hard work they are doing. There would be so much power in that unity!"
Dorothy and her husband Chris live in Hermon, Maine where they operate a family business and work in student ministry together at a local church. They are passionate about serving their community through foster care and always have two or three little ones around to love, for however long they need. Listen to more of Dorothy's story on our podcast!
6) Prayer Request from Brent & Abby Holsberry, TFI Advocates in Wichita Falls, TX:
In addition to praying for Brent & Abby's ministry overall, they said: "Our prayer request for Wichita Falls is that more people would step up and walk in obedience in the call to be respite providers, specifically for ages 6+ and sibling groups. The foster parents in our area are hurting for a break. In order to continue loving on their kids well, they need the ability to have rest and that is something that is not available for them right now. We feel becoming a respite provider is a wonderful way to be a light and show Jesus to the foster care community."
Brent and Abby were high school sweethearts and have been married almost 5 years. They recently moved back to their hometown, Wichita Falls, TX, where Brent is a physical therapist and Abby stays at home with their children, Hudson and McKinley. They have been foster parents since 2020 and have seen 2 beautiful children join them in their home.
7) Prayer Request from Aimey McClanahan, TFI Advocate in Houston County, GA:
Please pray for Aimey's ministry overall. Additionally, she said: "Pray for case managers to be sustained and for more churches in the community to be involved in supporting them. Please also pray for awareness to be raised regarding the needs of teens in foster care."
Aimey and her husband, Phillip, have been married for 20 years. They have a 25-year-old son, Austin, and a 14-year-old daughter, Emma. Their eyes were opened up to the world of foster care about 5 years ago, and have now been certified foster parents for 2 years with a private agency. They had one placement of 3 brothers for 17 months. They live in Kathleen, GA and enjoy hosting different events at their home, showing hospitality and forming community.
8) Prayer Request from Stephanie Osborn, TFI Advocate in Tuscaloosa County, AL:
In addition to praying generally for Stephanie's ministry, she said: "Please pray God will send workers—social workers, foster families for teens, local churches—to serve those most vulnerable within Tuscaloosa County, and that the current workers would feel encouraged and empowered to continue the good work they have set before them."
Stephanie is a nurse by trade but is currently able to be a stay at home mother. She has been married to her husband, Heath, for 10 years and they have 4 children, one of which was adopted through the foster care system this year. After their son's adoption, they transitioned to a respite foster home and pursued the TFI Advocate role. They live in Northport, AL and attend a local church that has a heart for missions.
9) Prayer Request from Amber Pettijohn, TFI Advocate in Chipley, FL:
Please pray generally for Amber's ministry. Additionally, she said: "Please pray that our church will fully embrace the burden for the foster care community and commit their time, talents, and resources for God's glory and service. Also, pray that our local agency will be strengthened and encouraged by the support and love of the local church."
Amber, like so many others, wears multiple hats. She is a wife to her fabulous husband, PJ. They have been married for over a decade. She is also a full-time student at Liberty University, where she is working on her B.S. in Psychology. She and her husband are soon-to-be foster parents. They love their local church, where her husband serves as lead pastor. They truly enjoy serving others.
10) Prayer Request from Megan Partridge, TFI Advocate in Webster County, MO:
In addition to praying for Megan's ministry overall, she said: "Please pray that the Webster County ministry continues to grow and strengthen as we share Jesus and seek to be like Jesus to the foster care community."
Megan is an Administrative Assistant for Coltrane Asphalt, a Sunday School Teacher at Destiny Church, and a blessed wife to her husband, Richard, who is her amazing sidekick in this crazy life. Together they have two children: Joseph, who is studying music at Northwest University, and Annibell, who is 10 and loves to dance. They also have fostered two sweet young ladies that now live in the KC area. Megan and Richard live in Marshfield, MO where they get to serve and share Jesus with their community.
---
Thank you so much for praying along with us for each of these ministries and leaders! You can see a map of all our current TFI Advocates here. If the TFI Advocate role interests you, you can learn more and apply here. (This round of applications will close at the end of April!)
You Can Make a Difference.
Become a TFI Advocate.
Personalized Coaching. Professional Resources. Intentional Community.
Everything you need to launch and lead a thriving ministry.
LEARN MORE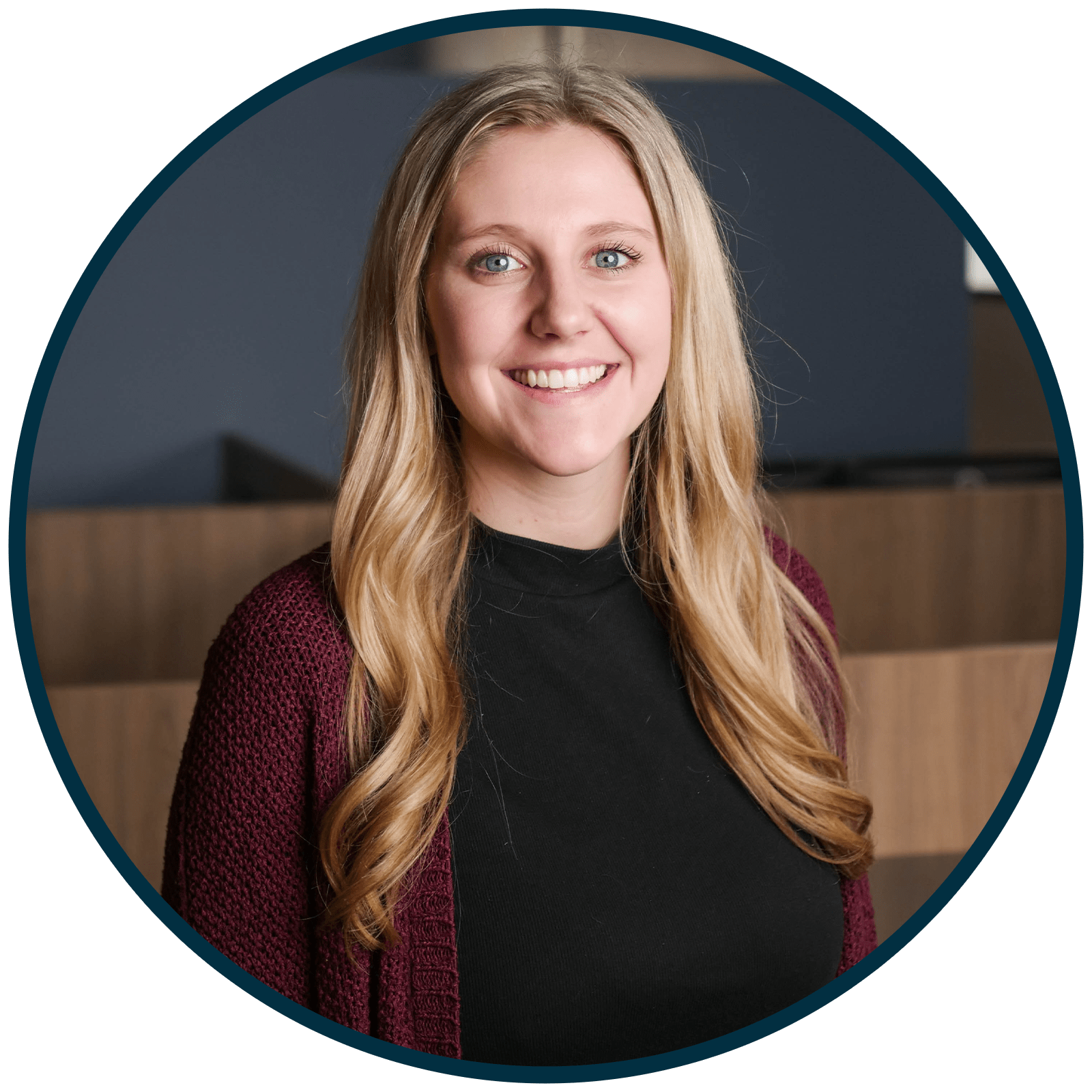 Sarah Wilson
Growing up with foster siblings, Sarah was exposed in small doses to the realities of foster care. As an adult, Sarah and her husband Jonah felt a desire to be foster parents and had their eyes opened to the world of child welfare. She is passionate about caring for families in need and bringing awareness to her church and community. Sarah enjoys exploring new places, trying new restaurants, volunteering at church, and spending time with family and friends.
Get encouragement and updates in your inbox.
Be the first to know about new episodes, posts, resources, and stay in the loop about what's coming up.
You Might Also Enjoy: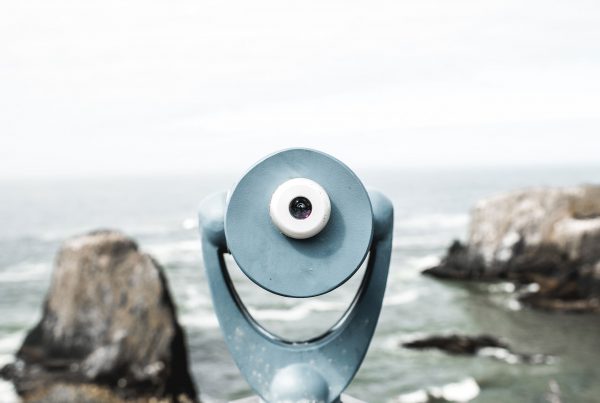 The hard in foster care is real. As much as we all work to try and create clarity and play on the same team, it sometimes feels like the conflict will never end.
How often do we respond to God's prompting with all the reasons we should say no? If you're anything like me, more often than you would like.
But when it comes to more important things in our lives, in foster care or ministry, waiting for God's timing can feel difficult to understand. To me, speed would only benefit all parties involved! I…