If there is anything that being a foster and adoptive parent has taught me, it is how much I don't know. I see the world through my own experiences, and those experiences fall woefully short of teaching me the things I need to understand about others.
It is hard to understand how a child might not feel like they will be fed in a house full of food.
It is hard to understand how jeans with a particular seam can make a child miserable and unable to focus.
It is hard to understand why a social worker makes the decisions she makes.
It is hard to understand a biological family member's lack of initiative towards getting custody of a precious child.
It is hard to understand the perspective and experiences of my friends who are people of color.
I could go on and on.
However, I have discovered over time that one of the most powerful tools that I have to help me understand is to listen. I have listened to adults who, to this day, still carry food in their purse at all times because they experienced food scarcity as a child.
I can listen to my child that tells me that this same pair of jeans are "really itchy" every time they are worn.
I can listen to a social worker tell about a case that went really wrong that now informs her decisions.
I once listened to a biological family member of a child in our home tell their story of no one returning their calls while trying desperately for weeks to get custody of their niece.
I can sit and listen to my friends describe someone following them in a store, or how many times they are pulled over in a year.
My oldest children are now adults, and one of my favorite things to do is have them tell stories of their childhood and what they were thinking at the time. I laugh at the thought of my daughter lecturing her stuffed animals about being good before she went to school and putting the stuffed horse in charge. While many of these memories are hilarious like this one, some of these memories include real fears and insecurities, and I had NO idea. How can I spend this much time with another human and not know?! At those times, I often think, "Oh, how I wish I could go encourage and comfort the heart of the little girl you are describing!"
While we should make every effort to listen to our children and create safe places to talk to them, sometimes we can still not know what they are thinking. They may not be able to put those thoughts into words until they are adults. This is when we can look to the true experts: those who have walked a similar road our children have walked.
This is one reason why the CAFO Research Center is conducting a new research project with adults who have experienced time away from their biological homes. We believe their stories of strength will inform all of us as we love children.
We would like to invite you to pass this survey along to anyone who has had these experiences so that we can all be better listeners. Maybe, in some significant ways, we can encourage and comfort and love the hearts of those little people in our lives that experience that separation from their biological families right now.
Trisha Weber
Trisha Weber serves as the operations coordinator for CAFO's Center on Applied Research for Vulnerable Children and Families. She earned her BSW and began full-time ministry serving urban churches and vulnerable families in Denver, CO. Partially as a result of this experience, Trisha and her husband, Jason, were foster parents for ten years and have had the privilege of adopting their five children from foster care. Trisha loves coaching foster and adoptive families through their journeys and supporting local church leaders and social workers. She is also a co-author of the HomeBuilders Bible Study, Considering Adoption and of the resource Preparing for Transracial Adoption.
Get encouragement and updates in your inbox.
Be the first to know about new episodes, posts, resources, and stay in the loop about what's coming up.
You Might Also Enjoy:
But when it comes to more important things in our lives, in foster care or ministry, waiting for God's timing can feel difficult to understand. To me, speed would only benefit all parties involved! I…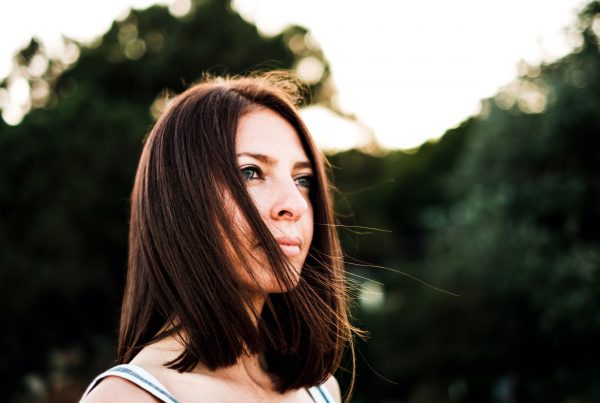 Stepping into foster parenting is a big deal, and not something that you should take lightly. Check-out these great resources as you think and pray through what your next steps look like.
It was bad. I remember looking out the window at the kids playing, and I felt nothing but tired and overwhelmed. My husband would come home from work where he would often find me on…