Today we are sharing a guest post from some new friends at Unfaulted, an organization that exists to build a foundation for young women who have aged out of the foster care system.
Every year, approximately 23,000 youth "age out" of foster care in the United States. Aging out occurs when unadopted youth emancipate from foster care, usually between the ages of 18 and 21 (age varies based on state), because they no longer qualify for state services. So, what happens when they leave foster care?
Unfortunately, many statistics don't paint a very positive outlook:
20% will instantly become homeless.
Half will become substance abusers.
70% become pregnant before the age of 21.
Less than 3% will earn a college degree.
Females are 80% more likely to be sex trafficked.
The harsh realities of adulthood quickly hit many of these youth as they are ill-prepared for independent living. At Unfaulted, aged-out youth come to us with varying levels of preparedness and are in need of substantial support in multiple areas. Many leave foster care without a birth certificate, driver's license, or a bank account. In fact, only about 50% of youth who age out will graduate High School or get a General Educational Development (GED). Every one of these things is essential to finding employment, housing, and becoming independent.
You may be asking yourself, "Aren't they taking classes while in foster care to prepare for adulthood?" The answer is yes, and no. Classes and incentives are offered but as one aged out youth told us, "It doesn't do any good to know how to balance a checkbook if I don't have a checking account." Another mentioned, "I wasn't concerned about learning life skills. I was just worried about if I was going to be able to find food or if I would be abused again when I got home." Well-intentioned classes are often missing the mark when it comes to preparing these young adults to enter the workforce and general society.
If a child's basic needs are not met, higher level needs are unable to be met. That, coupled with their experiences which may include abuse, abandonment, and trauma, can make learning new skills very difficult.
The issue of youth aging out of foster care is not new and far from small, but the solution is manageable with the church's support. And, if you are a follower of Jesus, you are the Church. In other words, the solution starts with you (and me and us)! One youth with one family and one mentor can change the trajectory of the youth's life, which in turn changes the trajectory of future generations.
At Unfaulted, we have been blessed to witness many of these trajectory changes. One member, at 23-years-old, has found her forever family and is awaiting the finalization of her adult adoption. Another has found the support needed to continue raising her child after previously believing giving her up for adoption was her only option. Normalcy was found for one of our members while moving into her college dorm room with the help of her family. She told us, "For once I felt normal. I looked like any other college student moving into the dorm with the help of my parents."
We believe redemption and healing is possible if the body of believers would all come together to stand in the gap for one of our nation's most vulnerable demographics. The solution starts with you (and me and us)!
---
Learn More About Unfaulted
Unfaulted exists to build a foundation for young women who have aged out of the foster care system. They connect them with resources to attain employment, transportation, housing, education, and relational support. Their team wants to provide hope and tools to equip these young women to be successful, independent adults, and ultimately to experience the love of Christ.
Angela Lippens & Carin Bird
Angela Lippens and Carin Bird are the Founders of Unfaulted, a Dallas/Fort Worth, Texas based organization which serves young women who have aged out of foster care. The two friends collaborated in September of 2019 to find a solution for supporting youth who found themselves without support after state care services ended. Angela is a wife, mother of 2 and the children's director at Fellowship of the Parks. Carin is a wife, mother of 3 and administrator for Fellowship of the Parks. With the support of their families, community and church, they will continue to fight for young women aging out of foster care. For more information about Unfaulted, visit www.unfaulted.org.
Get encouragement and updates in your inbox.
Be the first to know about new episodes, posts, resources, and stay in the loop about what's coming up.
You Might Also Enjoy: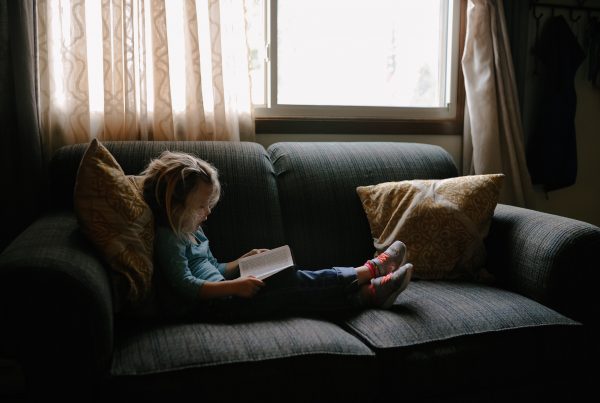 Foster care is a mix of emotions for us big people. I don't pretend to know what it's like for our little people. I just try to look for any clues I can.
You're a reader, but how are you supposed to figure out which books can give you the encouragement, insight, and help that you need on your foster care journey? At TFI, we get all kinds…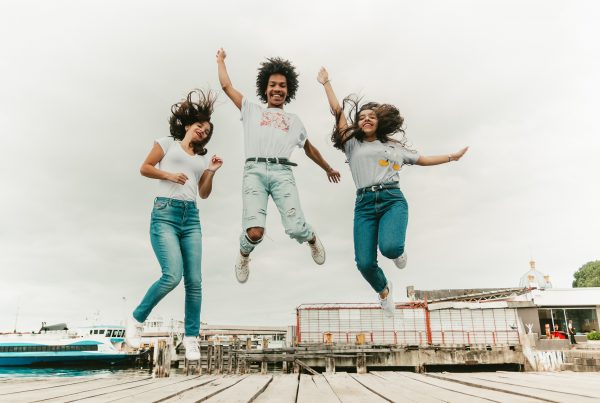 It doesn't matter what age or stage you're currently in, having friends to walk beside you is a good thing. A sweet thing. I'm finding that true even, and especially, in this foster care journey.