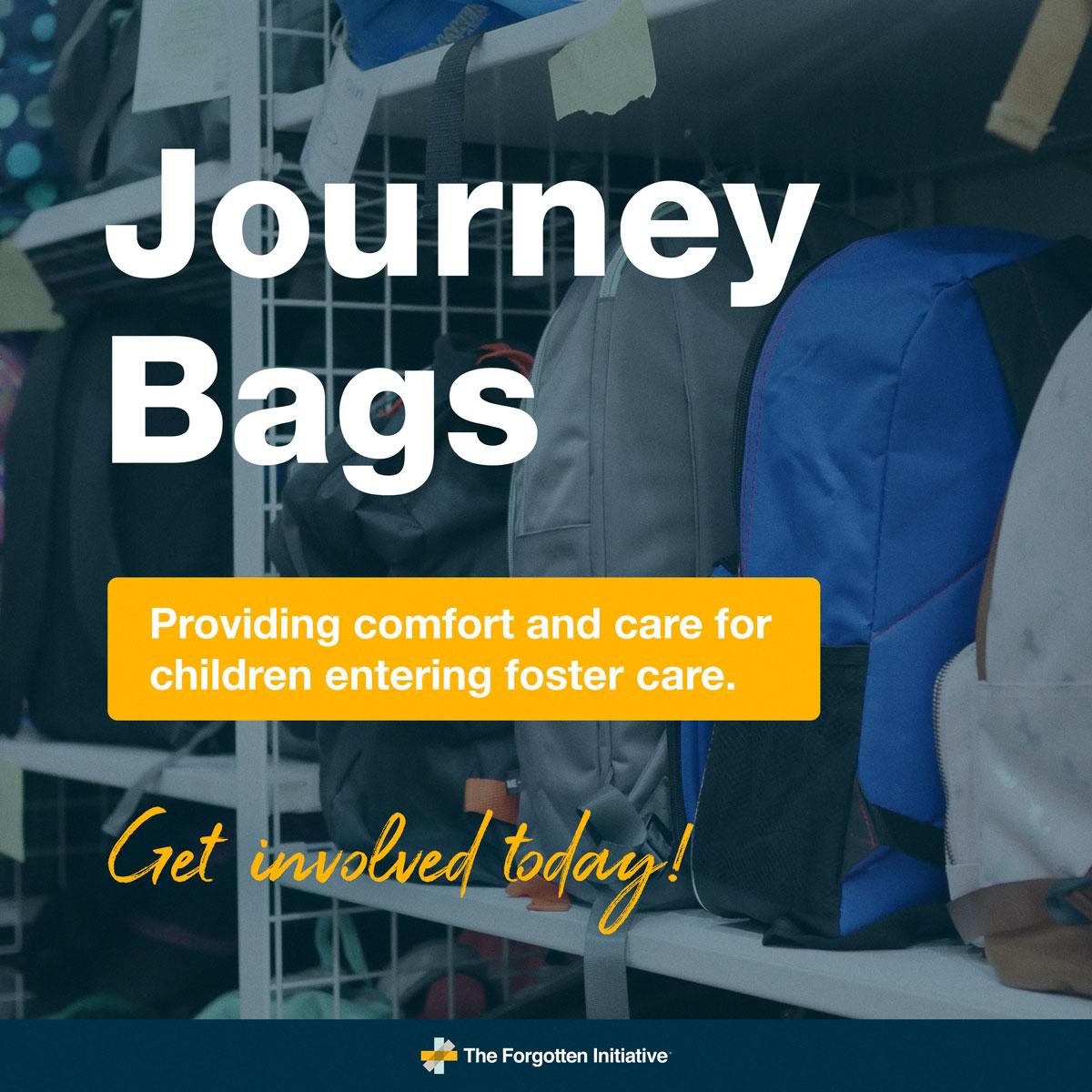 When we first launched The Forgotten Initiative in Thomasville, the director at DFCS stated their number one need was to have Journey bags and a resource room to keep items on hand that are so often needed, but they did not have immediate access to.  Journey Bags are bags filled with around $100 worth of personal and comfort items for children to call their own. Each child receives a book bag filled with clothing, pajamas, undergarments, full size toiletries, stuffed animal, blanket, Bible, and age-appropriate care items. Children often come into foster care with nothing but the clothes on their backs. The goal of Journey Bags are to bless these kids and let them know that they are loved, prayed for, and remembered! These bags not only offer comfort to the children, but also tremendously helps case workers and foster parents when they have immediate access to necessities during these difficult circumstances.
Beds and car seats are also an item that we stock and is desperately needed. Every child deserves to have their basic needs met and a bed to sleep in at night. We often do not realize the poverty that exists right here in Thomasville. When you have a family member take in a child unexpectedly, and state funding doesn't kick in for a few weeks or months, it can put them in a tight place. When a foster parent takes in a sibling group unexpectedly that they weren't prepared for, we can alleviate the burden of having to go out and purchase a bed. You also have families that are simply just going without, and they need these items to be able to stay together as a family.
We need your help, to be able to keep the resource room at DFCS stocked, so that we can help these children and families know that they are not forgotten and that they matter! You may purchase items from our registry and have them shipped straight to the DFCS office, you cane donate on our website, or you could host a drive within your church, school , or work place.
Journey Bag Registry– https://www.walmart.com/registry/ER/91ddcf77-83f8-44ba-973c-95a110917025
Bed Registry– https://www.walmart.com/registry/ER/bbac5a00-6e47-4b40-8a9a-baf59a843075
Donate Online– (100% of your donations go towards children and families in Thomasville.) https://give.lifesong.org/lifesong/tfi-ga-thomascounty