Full and part-time staff dedicated to serving you from our office in Bloomington, IL.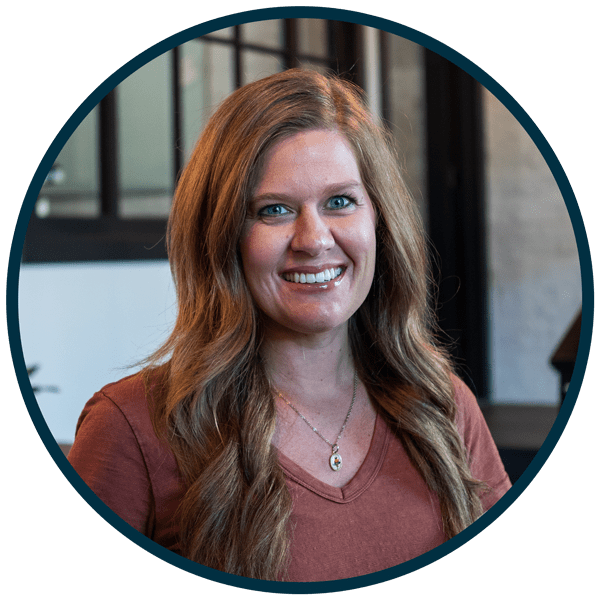 Jami Kaeb
FOUNDER AND EXECUTIVE DIRECTOR
Adoption, foster care, and advocacy were not part of Jami's dreams for her life, but God changed her heart when He made her aware, and she is passionate about helping others become aware too! She and her husband Clint are parents to their seven children (five through adoption).
Holly Gnuse
COMMUNITY DIRECTOR
Holly grew up with a heart for adoption but didn't know much about foster care. God used an internship with a child welfare agency to make her aware. Coupling that experience with knowing the joy of the Gospel, Holly is passionate about connecting the local church to the foster care community. Holly and her husband, Scott, were married in 2013 and are enjoying the crazy adventure of life together.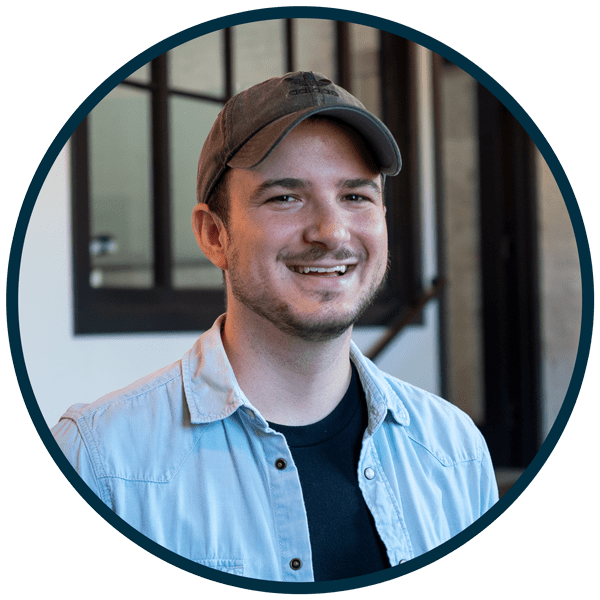 Mitch Nelson
CREATIVE DIRECTOR
Whether he is drinking coffee or designing graphics, Mitch is always looking for new ways The Forgotten Initiative can grow. His background includes working as a Creative Arts and Communications Director on various levels at a local church. He and his wife Becky were married in April of 2018, and together they enjoy camping, live music, black coffee, and good books.
Gaelin Elmore
COACHING DIRECTOR
Gaelin enjoys spending time with people, thought-provoking conversation, and a challenging board game. He also has a deep passion for biblical justice. After a difficult childhood and upbringing, God gave Gaelin a heart for all who are forgotten or overlooked. That heart and passion drive everything that he does. Gaelin and his wife, Micaela, are new parents to a wonderful daughter and can't wait to see what God has in store for their family.
Danielle Gentry
DEVELOPMENT DIRECTOR
Danielle has over seventeen years of successful non-profit fundraising experience. She enjoys working with generous supporters to help them achieve their philanthropic priorities and ultimately helping the organization grow. Danielle and her husband, Dan, live near Washington, D.C., and recently began navigating the amazing world of parenthood with their daughter, Lilly Grace.
Becky Nelson
OFFICE MANAGER
Becky enjoys spending time with friends and family, and has a big heart for caring for those around her. With a strong background in office management, Becky loves creating a welcoming environment for all to enjoy. She spends her time outside of work leading at church, and baking pies!
Sarah Wilson
COMMUNITY SPECIALIST
Growing up with foster siblings, Sarah was exposed in small doses to the realities of foster care. As an adult, Sarah and her husband Jonah felt a desire to be foster parents and had their eyes opened to the world of child welfare. She is passionate about caring for families in need and bringing awareness to her church and community. Sarah enjoys exploring new places, trying new restaurants, volunteering at church, and spending time with family and friends.
Quinn Brewer
GRAPHIC DESIGNER
Quinn loves good stories no matter what shape they take, including video games, books, and podcasts. He is passionate about creative ministry, helping to communicate the work God is doing to the world. He and his wife Emily were married in May of 2020 and love spending time with their dog Koda, doing ministry with college students at ISU, and eating good food.
Gary & Marla Ringger
Gary and Marla Ringger have been involved in orphan care since 2003 both professionally and personally. Gary serves as President of Lifesong for Orphans and together he and Marla have 15 grandchildren, nine by adoption. The Forgotten Initiative joined the Lifesong family in 2011 and they are excited to be a part of mobilizing God's people to show Jesus to the foster care community.
Margie
Sauder
Margie Sauder and her husband, Steve, have three children and three grandchildren. She loves her work counseling parents facing unplanned pregnancies, as well as those having abortion wounded hearts. She views The Forgotten Initiative as an opportunity to reflect Christ's heart to the "least of these" and is honored to be a part of the team.
Jason & Courtney Strahm
Jason and Courtney Strahm have three children, Jude, Mya and Sienna. As foster parents, they are excited to be a part of The Forgotten family and feel humbled to have the opportunity to bring awareness of the foster care community, spread the love of Christ and be a voice for those who don't have one.
Josh & Diana Jeffrey
Josh & Diana have two daughters, Addy and Emmy. They co-own a creative agency, Clear Design Group, and are also founders of the non-profit Network of Us, which exists to bring the community together to help families and children in need. Josh is also a worship pastor at Journey Church. Josh and Diana have a passion to see everyone know the hope and love of Jesus.
Clint & Jami
Kaeb
Clint and Jami Kaeb are parents to their seven children (five through adoption). Adoption and foster care were not in their original plans, but God changed their hearts when he made them aware of the needs. Clint is a small business owner and brings perspective, support, and encouragement to Jami and TFI.
"We are here to equip you to be a voice for the forgotten."

– JAMI KAEB, FOUNDER AND EXECUTIVE DIRECTOR
Play Video