Chris and Jihae Watson, hosts of the Fostering Voices podcast, are just two of the "Watson Nine" as they affectionately call their family. Over half of their children have come by way of adoption and they have been foster parents for six years. In today's episode, my friends share how their relationship started, the joys and hard lessons they've picked up along the way, how they manage such a large family, and the importance of our role as foster, adoptive, and biological parents. I can't wait to share this conversation with you!
HERE ARE 3 TAKEAWAYS FROM TODAY'S CONVERSATION:
1. Every age group needs help.
It isn't wrong to be called to foster or adopt babies, toddlers, or teens. But it's all too easy to forget that everyone needs help. Our kids need support, their biological family needs support, and we as foster parents need support. Whatever your call may be, it's important to answer it regardless of the age of the person you are feeling called to support.
"It's easy to take for granted this age group needs help. I think every age group needs help."
2. There are people at every point at the river.
Chris & Jihae share Jason Johnson's analogy of "the river." And how some of us are working to get people out of the river, but some of us are investigating why people keep getting stuck in the river. Sometimes, we need to attack the problem from upstream and not only be "rescuing" people out of the river. But we also need to recognize that there are some people that never got out of the river and these people's children are born into a place of great challenge.
"There are people at every level of the river. You do need the people at the top of the river and you need people at the bottom of the river, but some kids are also just born in the river."
3. We are not called to be a rescuer, but we are called to be a guide.
It can be our default to think of ourselves in the role of the hero that swoops down and rescues. But the problem is that we're not the Savior… Jesus is. That pressure is not ours to hold. Our job is to be the guide that consistently points to the one who saves: Jesus.
"What am I thinking about my role in this journey? I am not the hero of her story; she's the hero of her own story. I want to be here as her guide and help her through this journey."
RESOURCES FROM TODAY'S SHOW
Meet Our Guest
Chris and Jihae Watson have been married for 15 years and live in Arizona with their children.  They affectionately refer to their brood as the "Watson Nine" which is made up of their three biological children, one adult adoptee, and three adopted children after fostering. Chris and Jihae were a foster family for six years. Today, Chris works as a Police Lieutenant and Jihae works part-time at Showit, a website-building company. The Watsons enjoy playing cribbage, hanging out together, and literally watching the grass grow. They started the Fostering Voices podcast three years ago to share other's stories and raise awareness about foster care and adoption.
Foster Parents, check with your agency to see if listening to this podcast will count toward your foster care training hours!
Get encouragement and updates in your inbox.
Be the first to know about new episodes, posts, resources, and stay in the loop about what's coming up.
Other Episodes You Might Enjoy:
Heather Simpson is a mom to four biological boys, a foster parent, and a charge nurse at Brigid's Path, an infant recovery center.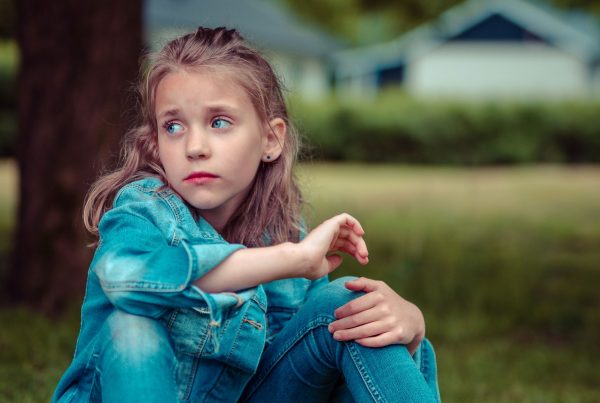 Loss feels anything but good. And yet, our guest, Trisha, an adoptee and adoptive mom, brings a message of hope to us.
Today, I'm talking about infertility with my guest, Caroline Bailey. I don't know what it's like to travel this journey, and it may or may not intersect with your story, but here's what I do…