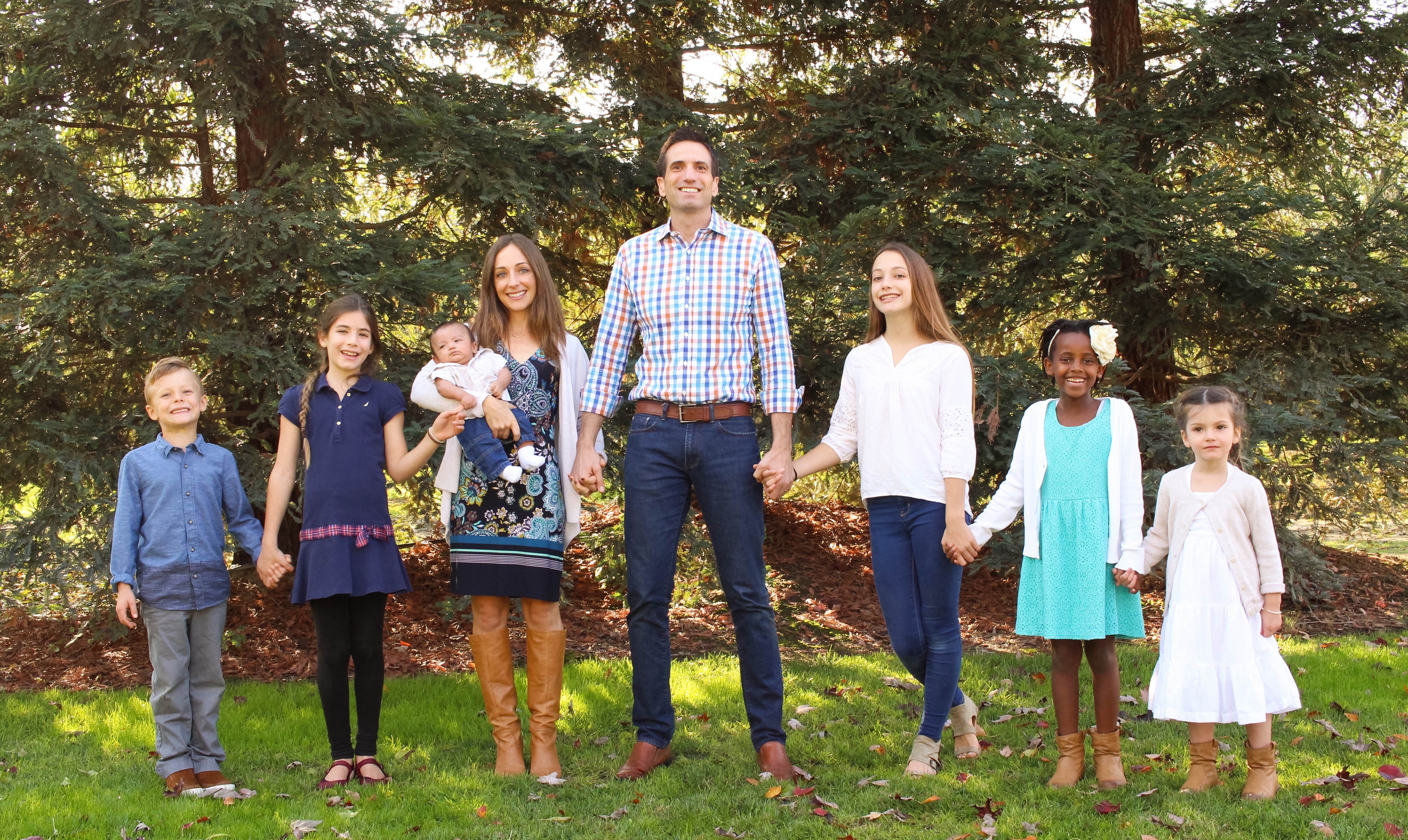 "God is in the business of taking seeds and growing remarkable things…so continue to sow seeds."
Jedd Medefind serves as the President of CAFO (Christian Alliance for Orphans). His biggest joy is spending time with people who are making their faith tangible by living it out and loving vulnerable kids. "Nothing is more beautiful and encouraging than Christians who look like Jesus—who care about kids the world has pushed to the side."
Life Before CAFO
Before our guest, Jedd Medefind, joined Christian Alliance For Orphans (CAFO) to serve as president, he lead the Office of Faith Based and Community Initiatives as Special Assistant to President George W. Bush. Jedd says of his time in the White House, "It was a great privilege learning and working with high energy people who really knew what they were talking about." This rich learning time in the beehive of activity that is the White House provided many opportunities to learn, work and observe many world experts.
How CAFO Started
During his time in the White House, Jedd had opportunity to interact with the leaders of CAFO in its early stages. About ten years ago, a number of Christian leaders and organizations felt the call to see the church as a whole re-awaken to its role as a people who care about the children that everyone else had forgotten—specifically orphans. "The orphan is one of many needs, but is clearly one that is a priority to our Father, therefore it's a need that should be taken seriously—and these leaders joined together to lead and equip the church to serve orphans and children in foster care," Jedd explains.
Some 30 Christian leaders, including Dennis Rainey and others, decided to work together, leaving their logos and egos at the door, to join in a vision to inspire the church that was larger than any one organization's single focus.
This need, which is so clearly close to God's heart, created a rare unity with remarkable effects in that the church could be equipped to help these children without caring for who gets credit for what gets done.
Leadership Challenges
With any leadership role, challenges and joys exist. One of Jedd's biggest challenges is navigating the different opinions and focuses of very passionate people. "They are passionate about their faith, which motivates them to action, and passionate about kids, especially hurt, abandoned and abused kids…but each organization's focus is different, which can create friction and differences of opinion about how we should proceed."
But those challenges also become Jedd's biggest joys as he helps organizations join together to fulfill a mission that's bigger than all of them could ever be separately. "The church is God's answer to meeting needs for kids—and all these different expressions of God's heart for vulnerable children feed each other." Before joining together, the organizations worked separately, but now they learn from and share with each other and this sense of unity grows their hearts to include others, both at the international and local levels.
Growing Down as a Leader
Jedd's personal experience as a ministry leader is probably similar to most: there is a desire to grow "tall"—like a tree. You want to make a visible difference for the kingdom—be fruitful, provide shade and shelter, be seen as one who makes a difference and is appreciated, even admired, for doing so. But doing things the world will see, focusing on developing your reputation—focusing on the external—will ultimately cause you to topple when the storms of life come if you've only grown tall but not deep.
Growing down, developing an inner life in the hidden places that are deeply rooted in Christ, being connected to Jesus first, out of the public eye, is vital to surviving and thriving as a ministry leader. Jedd suggests utilizing specific practices—choosing certain things to help you grow deep, as well as seeking community and counsel through a small, close-knit group of friends and the church.
Foster Care Climate in the US
Although the US foster care system is imperfect—because, in reality, the government struggles to deal with issues of broken relationships—the government does have a role. The courts, police and government agencies can protect children from harm. Government is part of the solution; the church has another role in the solution. Busy-ness comes in to play for many Americans Christians. "There is a primary challenge for the church, of us saying, 'we need to cut some things out, things that are secondary, things that are maybe good but are not of eternal significance so that all of us can be more available for the primary work of the kingdom of loving and serving our neighbor and serving the Lord.' Part of the problem is that the church has so many programs, good things, but not always of eternal significance, there is no time available for things such as orphan and foster care."
CAFO's goal is to help the church catch the vision and grasp the opportunity and beauty and joy of helping children and families…and make a lifelong difference.
Personal Experience with Orphan and Foster Care
Jedd and his wife Rachel have five children, one through adoption. They recently started fostering and, like most foster parents, have experienced many challenges and immense blessings. They are currently caring for a 5-month-old, which has been quite an experience for the entire family. ("Those night feedings…you forget about the exhaustion!")
Dealing with the "system"—that's hard, too. "Sometimes we feel like we're seen as mercenaries instead of teammates in care giving."
One of the blessings of foster care is the opportunity to pray for and have a relationship with the parent—even though it has its ups and downs. One of the ups is having the opportunity to come alongside a family—and to love the kids with a ferocity and tenacity of a parent, but with an open hand and heart that allows, even prays for, the reunification of the family.
CAFO Summit
CAFO's annual summit brings together organizations, churches and individuals to inspire and equip them to care for orphans. Whether you're already heavily involved in working on behalf of orphans or children in foster care or you're just sticking your toe in the water, CAFO will encourage you with speakers and vital information. Summit is a time to learn from experts in the field, be with people who share your heart and will inspire, rejoice and mourn with you as we all learn to do what we do better. (Check out what Jason Weber had to say about Summit, too!)
Encouragement for the Ministry Leader
A special word of encouragement for leaders, that also applies to foster parents, is to keep sowing seeds. "God has invited us to this place, He is in this place—we are participating in His work and He takes delight that we are joining Him." Although many things are out of our control in the short run, we know that God is in the business of taking the seeds we've planted and growing remarkable, amazing things. So in the moments of great joy, great hurt, great disappointment, keep planting those seeds. God will use them!
CAFO
CAFO Summit
Becoming Home
Meet Our Guest
Jedd Medefind serves as President of the Christian Alliance for Orphans (CAFO). CAFO unites more than 175 respected organizations working together to inspire and equip Christians for effective foster care, adoption and global orphan care.
Get practical episodes and updates in your inbox.
Be the first to know about new episodes, posts, resources, and stay in the loop about what's coming up.
Other Episodes You Might Enjoy:
Foster and adoptive fathers have very few resources to help them deal with the feelings and struggles that often arise when caring for children from hard places. Andrew Schneidler is trying to change that.
Saty Cornelius grew up in a fostering family—her parents have fostered more than 50 children. She is one of seven children, including three sisters through adoption. Knowing, hearing and living the stories of some of…
Angel Ambrose shared her story of a turbulent childhood that resulted in her playing a key role as a teen in testifying against her mother for the safety of herself and her siblings. Throughout her life, art…