Even though it is definitely still winter here in Illinois, once January passes us by, a new season rolls around—tax season.
Whether you've been doing your own taxes for years or have someone run the numbers for you, tax season can be an extremely stressful time. Little mistakes can turn into lower refunds or higher tax bills.
But let's not forget to mention the fact that there are many nuances when it comes to taxes and being foster parents.
One of the most frequently asked questions is, "Can I claim my child as a dependent if I am a foster parent?"
This should go without saying, but please be sure to talk with a tax professional before filing your taxes. The nuances are many, and what may be right for one family may not necessarily be right for another. If you have any questions or hesitations, please consult your tax advisor.
While I am definitely not a Certified Public Accountant, or even a math person for that matter, I am a foster parent who has filed taxes as such for years, and I have learned some things along the way.
Yes, foster parents can claim their child as a dependent.
There is a big IF here, though…IF you have had your kiddos for more than six months of the year, THEN you can claim your child as a dependent as a foster parent.
That six-month marker is huge. When were your kiddos placed with you?
If you have had your child for more than six months, the process can be as easy as adding your child to your tax forms as a dependent.
Unfortunately, it isn't always quite so smooth of a process.
Potentially, you could submit your forms and have them rejected because someone else also tried claiming the child. If birth parents or relatives—really anyone for that matter—have the child's social security numbers, then they could also attempt to claim them.
If this happens, you are faced with filing an appeal and showing proof that the dependent did, in fact, live with you for more than six months. Again, always ask the experts on this if you have additional questions; tax professionals can be your best friends.
Foster care payments are not considered taxable income.
If you receive foster care payments as a foster parent, they are non-taxable income. This is because of how the money is used. It is not going "into your pocket" but rather directly to support the child.
If you are someone who itemizes your deductions, you may also be able to deduct your other foster care expenses(exceeding the foster care payments) as charitable donations to your placement agency. This only applies if your placement agency can receive charitable donations. If they cannot, the expenses that exceed your foster care payments are considered support provided by you.
Taxes in foster care go beyond the forms and money.
The unfortunate reality of this all is how it amplifies the brokenness in our world. The tension. The awkwardness. The unknown.
You may feel the personal conviction to NOT claim your child as a dependent even though you are able. Maybe that's because you've been a foster parent for six months and one day and the relationship you are building with your child's biological parent weighs heavily on you as you think about taxes. Maybe it's for another reason. Maybe you've had your child for years, and it's a no brainer to claim your child.
We are all different, and that is okay.
More important than the rules and regulations when it comes to taxes and foster care is our relationship with Jesus and how we live that out.
Jesus says this in John 13:34-35:
"So now I am giving you a new commandment: Love each other. Just as I have loved you, you should love each other. Your love for one another will prove to the world that you are my disciples."
No matter your personal convictions, we must be marked by our love for others—our spouses, our children, their birth parents, our friends, and family, etc. This is true when we are at work, at school, in our home, and yes…when we are filing our taxes.
My hope for you this tax season is that you would be well informed, able to make decisions with wisdom, and that in all you do, you would be marked by love.
Shannon Spaid
Shannon is a wife and busy mother of four with a passion for serving and helping others. After experiencing the foster care system as a foster mom, her eyes were opened to the needs of the foster care community.
Get encouragement and updates in your inbox.
Be the first to know about new episodes, posts, resources, and stay in the loop about what's coming up.
You Might Also Enjoy:
Advocating for my child's best interest can be so tricky. Do you ever want to say, "Forget this advocacy nonsense, I'm going to FIGHT for what is right!"?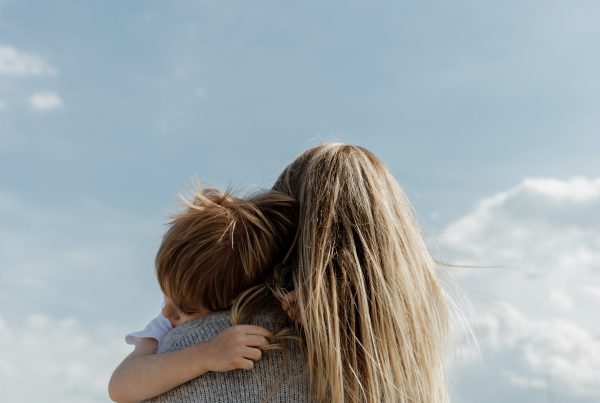 We're on the cusp of reunification. Here, as we near the end, this isn't what I thought it would be like. I wanted to feel secure in knowing that the same patterns would not repeat…
Today, I rarely think twice about the fact that I'm a single parent—it's just normal. My biggest struggle in single parenting initially, wasn't necessarily parenting alone, but getting to a place of understanding that my…