Several times throughout the year, we have the opportunity to train a new cohort of our volunteer leaders to launch TFI ministries in their local communities. These ministries aim to bridge the gap between churches and foster care agencies. These leaders, known as TFI Advocates, embrace the vision of fostering widespread support for the foster care community while sharing the love of Jesus.
In their role as TFI Advocates, they serve as intermediaries. They actively listen and glean insights from agency workers, understanding the challenges they face. They inquire about how churches can provide assistance to foster parents, vulnerable adults, children, and even the agency workers themselves.
Moreover, they engage with church leaders, attending to the strengths of each congregation and discovering what ignites their enthusiasm for participating in the area of supporting their neighbors. Building relationships is a key aspect of their work, and through these connections, they establish ways for churches to enhance their comprehension of foster care and actively support the foster care community by walking alongside the agencies.
Driven by passion, they aspire to contribute to raising awareness, offering encouragement, and fostering advocacy in the realm of foster care. Their love for Jesus serves as a motivating force in their own lives.
All in all, we take immense pride in introducing our nine newest TFI Advocates, each eager to share their reasons for stepping into this meaningful role:
Ashley Green | West Oahu, HI
"

I'm eager to step into this role because I would love to see our churches become connected to our foster care agencies and to get more involved with foster care.

" – Ashley Green
Brittnee Bulagay | Frederick County, MD
"When our 'circle' at church found out we were starting the process of becoming foster parents, everyone was SO supportive. We heard so many 'we want to help however we can' or 'we wish we could do that' or 'we have talked about it but we are worried about our own family,' etc. It made me realize how many people, even within the church, don't have a clear picture of foster care. It also showed me how many people WANT to help, they just don't know how. While foster care is not in our immediate future, it is still a plan for our family.

The process also made me realize that we have ZERO families that serve or attend our church that are involved with foster care or adoption. We are a church "for the people" and we do so many wonderful outreach events to help our local community (donations, food drives, etc.). I feel like TFI is a great step for our family and a great fit for our church. We have the desire to help and we have a community willing to step in, they just need some direction." – Brittnee Bulagay
Corrissa Schottmuller | Hibbing, MN
"I am passionate about stepping into this role to offer support in our local community to those that are in higher risk and difficult situations." – Corrissa Schottmuller
Erika Hamlet | Battle Creek, MI
"I have been involved with child welfare for seven years, either as a case manager or a foster & adoptive parent. Over and over again I notice gaps and areas of growth throughout our system. I strongly believe it is the Church's responsibility to come alongside foster & adoptive parents as well as local agencies to fill in these gaps. To be the hands and feet of Jesus day in and day out with action, finances, words, and support. I would love to be able to uplift my church in this area and push forward the desperate needs in our foster and adoptive community. I was formally an Executive Director of a nonprofit focused on abuse & neglect prevention. I am now a stay-at-home mom who homeschools and has become a professional chauffeur! I have the time and experience to give and the heart and passion to sustain." – Erika Hamlet
Jamie Bartlett | Grand Rapids, MI
"I've been a foster parent for almost 9 years and I have learned so much—and I continue to learn! I have seen firsthand how beautiful and healing it can be for a child when all members of their support system are working well together. At a systemic level, I see the impact that could have on the churches and agencies in our area. I love living out God's heart for redemption and restoration for all involved—it's challenging but there's nothing else I'd rather do!" – Jamie Bartlett
Jason & Sue Kloter | Tolland County, CT
"We have four adopted children and believe that it is our duty to seek out and care for the fatherless and orphan. As adoptive parents, we are very aware of the effects of trauma on children. We have searched on and off for a number of years for a way to still meaningfully engage with supporting the foster care community. The Forgotten Initiative seems to be a great route to support the foster care community in our area!" – Jason & Sue Kloter
Katie Lassiter | Montgomery County, AL
"I want to begin this role so I can help make a positive change in the foster care system in Montgomery County." – Katie Lassiter
Leigh Reeves | Escambia County, AL (Advocate Transition)
"I became aware of TFI several years ago by helping provide Easter and Christmas gifts for local foster children. Last year, I felt the Lord leading me to become more involved in TFI and I reached out to our county's TFI Advocate, Jennifer Strawbridge. This past year, I've had the opportunity of serving alongside her in many ways, getting to know more agency workers, foster families and children, and meeting the needs of those in our community. One of the needs she expressed was a closet for first response items. My church is located in the same parking lot as our DHR, so we were able to start this area of ministry. My involvement in leading our closet provided so many opportunities to establish relationships and communication with the foster community and other local churches.

As I was praying about how the Lord would continue to grow this ministry, I felt Him leading me to becoming a TFI Advocate. At the time, I didn't know how many Advocates were allowed per county but I knew that Jennifer had a lot on her plate and could use support. One Sunday morning, the Lord made it clear that this was the direction to pursue and unknowingly Jennifer reached out the very next morning saying she was not going to be able to continue being an Advocate much longer. I shared with her the goodness of God's timing and leading and we rejoiced that He had gone before us in this ministry. I am so thankful to be a part of TFI already and am eager to become an Advocate to help continue the work that the Lord is doing here in our communities and churches." – Leigh Reeves
Jennifer Hoff | Wayne County, GA
"As a foster parent and mother through adoption, I know that our local foster care community is in desperate need of more love and support from the body of Christ. I believe that the Church wants to help wherever we can, it's just that people don't know what they don't know. And if they don't know, they can't help. God has placed a burden on my heart to connect, not only my own church but other local churches as well to agencies. Together, with Jesus' leading at the center of it all, we can better meet the needs of all involved. I have faith to believe that coming across the opportunity to become a TFI Advocate with The Forgotten Initiative might just be the answer to my specific prayers asking, 'How, Lord?'" – Jennifer Hoff
---
Do you want to make a difference?
We're currently training brand new TFI Advocates, but you can sign up to get notified immediately when the applications go live!
"*" indicates required fields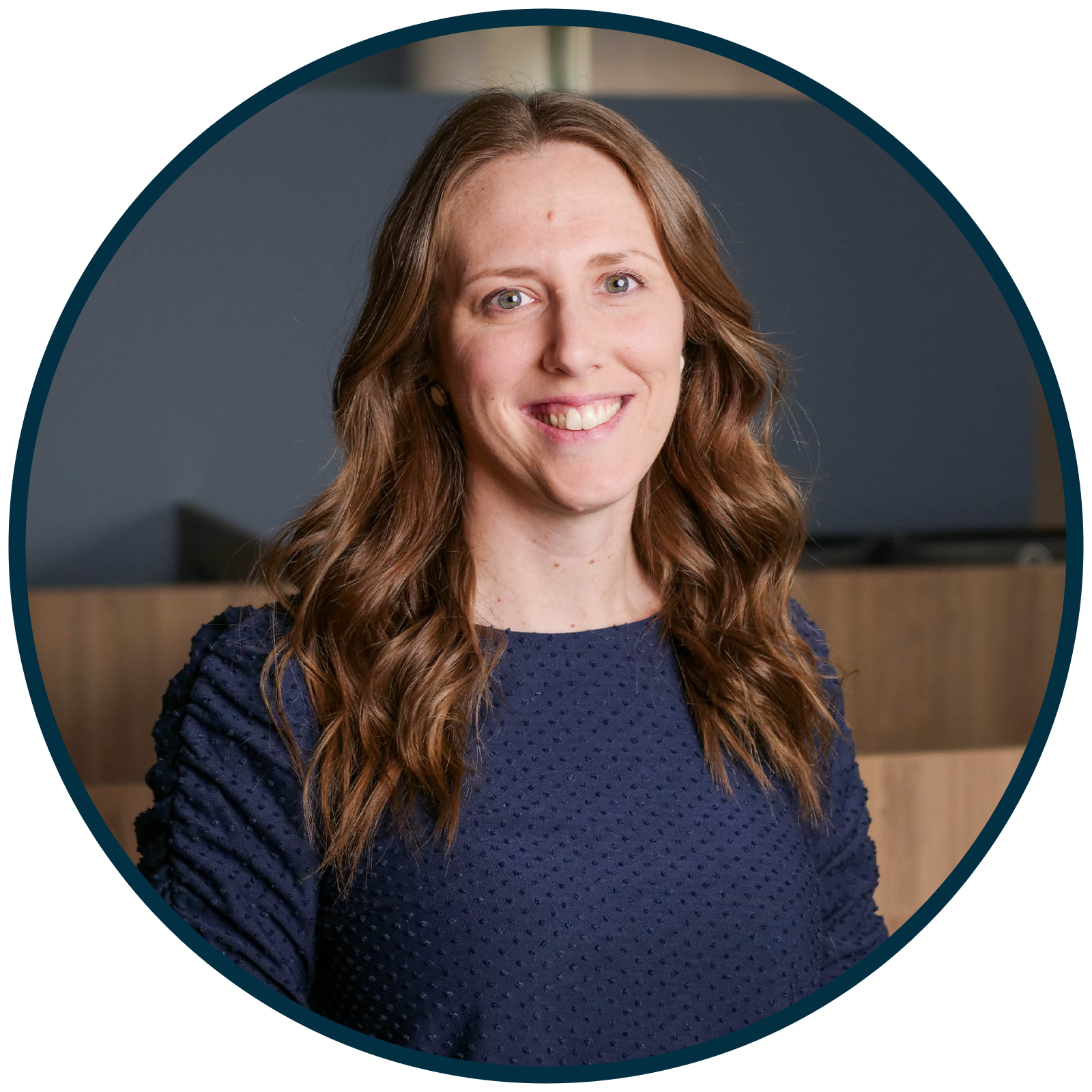 Holly Gnuse
Holly grew up with a heart for adoption but didn't know much about foster care. God used an internship with a local child welfare agency to make her aware. Coupling that experience with knowing the joy of the Gospel, Holly is passionate about connecting the local church to the foster care community. Holly and her husband, Scott, were married in December 2013 and are enjoying the crazy adventure of life together.
Get encouragement and updates in your inbox.
Be the first to know about new episodes, posts, resources, and stay in the loop about what's coming up.
You Might Also Enjoy:
Trauma shows itself in all facets of the lives of our children, whether they are at home in our care or in public spaces. While we have a part to play at home as foster…
Let's talk about the teen years. Our little people grow into young adults and with that comes new challenges and joys. We each have our thoughts about teens in general. Add in foster care to…
I know that foster care is about caring for children and coming alongside their family. Yet, in days of anxious waiting, I have noticed that I begin to feel as if I am the victim.