Today I have a special conversation that I'm excited to share with you. Most often, we view the world of foster care through the lens of foster parents, former foster youth, or those that support foster families and children. But today we get to hear Brenna Hunter's story, a parent that had her kids removed and walked the path back to reunification. Brenna graciously shares her journey of growing up in a Christian, homeschool family, struggling with insecurities and an unhealthy relationship with food, the circumstances that led to her two children entering foster care, placing her dependency on Jesus, and the journey that ultimately led to reunification. Her story is powerful and I really appreciated Brenna joining me for this conversation. This episode holds some important reminders to both foster parents and biological parents alike. No matter your role, there is hope and you are not alone!
HERE ARE 3 TAKEAWAYS FROM TODAY'S CONVERSATION:
1. Our brokenness is what unites us.
No matter your story or role in the foster care community, we all have brokenness and see the results of that play out in our lives. These moments are heartbreaking. But this is also what unites us together, and reminds us that we can't do it on our own. None of us are "better than" — We are all on our own journey towards healing.
"I remember asking her if I could hold my baby boy one last time. I had never been away from my kids for more than an hour up to this point."
2. Every person has a story worth hearing.
It is always a good reminder that our assumptions often don't accurately reflect reality. We can't guess people's motivations or past experiences, and we aren't in a position to define their worth or capacity in any way. Brenna's story is a great example of this. Specifically for those who are foster parents or agency workers, this is our reminder to carefully watch our internal dialogue about biological parents.
"I can't do anything to change the choices I've made, but I can use it to better our future and my ability as their mom."

3. Support and community is vital in order to succeed.
There is hope that we don't have to journey alone. It is important to have support and community around you that understands what you are going through and can encourage you through the process. But it isn't just people that you need around you; Jesus stands ready to help you. He loves you and is proud of you! And He places people in your life to strengthen you.
"God has opened my eyes up a lot to my brokenness and need for him. I can't just do it on my own. I need to rely on Him."
Meet Our Guest
Brenna Hunter was homeschooled and later competed in cross country running at Davenport University while she got her degree for medical assistance. But just below the surface, Brenna was struggling. As more of those struggles came to the surface, it led her down the path that would ultimately end with her two children entering foster care. Brenna shares the journey she's been on to find a support system, depend on Jesus, and today is reunified with her children.
Foster Parents, check with your agency to see if listening to this podcast will count toward your foster care training hours!
Get encouragement and updates in your inbox.
Be the first to know about new episodes, posts, resources, and stay in the loop about what's coming up.
Other Episodes You Might Enjoy:
Several TFI Advocates join Jami in a conversation about why they became Advocates and the benefits of being an Advocate with TFI.
Shyann's story begins with odds that were stacked against her, but she has taken those experiences and used them for good! As an adult, Shyann is a foster mom to teen girls and soon will…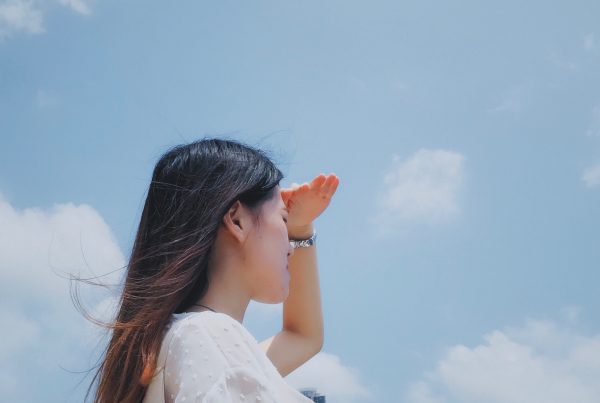 Holly Miller was born into foster care and was adopted at the age of seven by the family with whom she had been in a long-term placement. The adoption conversation was always open, but she…