I loved summer growing up! It was a break from the typical day to day structure of school—full of new adventures and opportunities that there wasn't time for during the school year. Sure, it wasn't all perfect, but overall, I loved the possibility that each summer brought. There were so many things to look forward to. This year, our summer has started early, and it's not feeling quite the same—for me or for our kids. Summer has started, well, with stress. It's started with a lack of stability and security as we look towards the unknown. For our kiddos who have experienced trauma, summer, and particularly, this summer brings fear. My friend, Kristin Berry, and I talk through what this season is like for our children who have experienced great loss in their lives. We can have a great summer; it might take a little more planning and a whole lot of grace.
HERE ARE MY 3 TAKEAWAYS FROM OUR CONVERSATION:
1. Expect a range of emotions.
Children who are in foster care or have been adopted have experienced incredible loss in their lives. Our bodies have a way of storing those memories in ways that sometimes we're not even able to articulate. We just feel off. We react when things are shaken up, when our routine is thrown off. Summer, during the course of a typical year, creates this mix-up. Navigating COVID-19 and all its effects, has forced us to alter routines. This loss brings our kiddos back to the loss they've already endured. They may be feeling a lost sense of security, safety, or connectedness with family, and it comes out in big emotion. With each change, it feels like everything has been taken from them.
"We're seeing normal human responses to things, then magnified by the extra losses that our kids have already faced."
2. Apologize when you react poorly.
We aren't going to navigate this season perfectly. We weren't expecting this change as parents either. At least with a typical summer, we have some time to prep and prepare, but we were thrust into this summer early as well. In the lack of routine, you as a parent might be seeing things from yourself that you wished you wouldn't. You might not be keeping your cool like you thought you were going to. We can repair. We can course-correct—daily, even if needed. We are not going to do this all well, but we can do this with grace and humility, and that means admitting our faults and taking ownership of the things we can control. We can step in and say, "I blew it, and I'm really sorry," We can model forgiveness to our children, and in this, open the door for them to be able to process their emotions too. Try saying: I wonder if you're feeling [fill in the blank] because…
"Sometimes, we don't do it right, but then we go back to the people we love, and we say, 'I'm really sorry.'"
3. Add intentional planned and unplanned time to your structure.
Even in the change in routine, we can add in structure that will be helpful to both our children and ourselves. It starts by being intentional and understanding what those in our home need. That might look like: designated time that everyone must be in their own space or designated time for outside play. When we create expectations for the day upfront rather than as they occur, we give our children time to process for themselves what their day will look like. We don't have to have every minute planned; there can be intentionally unplanned time for children to use their creativity. We want to empower our kids and help them think and plan for themselves; as parents, that starts with setting the groundwork for the day so that our kids can move towards establishing their own routines. If age-appropriate, include kids in your planning so they can help with the decision-making. Try asking: What are the five things you need to do between lunch and dinner today?
"We're giving our kids a chance to prepare themselves that something is coming."
RESOURCES FROM TODAY'S SHOW
Meet Our Guest
Kristin Berry and her husband Mike are authors of the popular blog, Confessions of an Adoptive Parent and hosts of the podcast, Honestly Adoption. They have been married for 20 years and parents for 17. All 8 of their children joined their family through adoption. They have fostered for 9 years and have had 23 children come through their doors, and are now enjoying their newest adventure called grand-parenting. Kristen and Mike also offer support to foster and adoptive parents through their Oasis Community.
Foster Parents, check with your agency to see if listening to this podcast will count toward your foster care training hours!
Special thanks to Resonate Recordings for their knock-it-out-of-the-park podcast production services! If you have a podcast or want to start one, reach out to our friends at Resonate!
Get encouragement and updates in your inbox.
Be the first to know about new episodes, posts, resources, and stay in the loop about what's coming up.
Other Episodes You Might Enjoy:
This week's guest is Amanda Auer, a mom of 4 who has an incredible story walking through a difficult journey of kinship care. You'll hear her talk about what it was like to be educated…
Parenting is not for the faint of heart. Understanding how to best love, teach, and correct our children is something we are continually learning. Add to that, learning to parent kids who have experienced trauma,…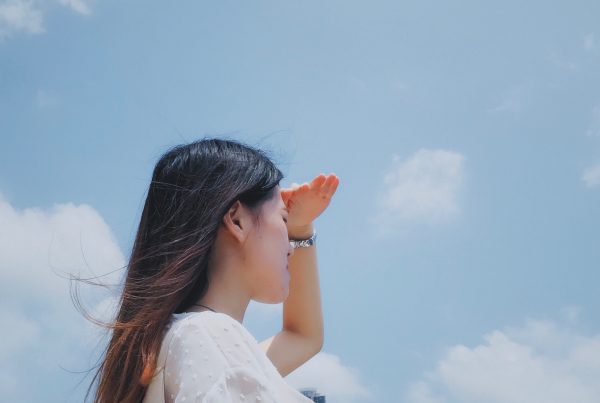 Holly Miller was born into foster care and was adopted at the age of seven by the family with whom she had been in a long-term placement. The adoption conversation was always open, but she…