I love being in the host seat week after week. Each conversation and story is an invitation toward growth and understanding! Today is no different, as my guest, Peter Reeves, shares his perspective. Peter is a pastor, leader, husband, and dad. He and his wife stepped into foster care over a year ago after battling years of heartbreaking infertility. Peter recognizes that his perspective is uncommon; he's a black man raising white children. He shares what that's like with us, but he also isn't defined by this. I can't wait for you to hear him talk about how he intentionally navigates being part of a multiracial family in 2020.
HERE ARE MY 3 TAKEAWAYS FROM OUR CONVERSATION:
1. Being a foster parent is one way to live out the gospel.
Peter and his wife didn't ask to face an infertility battle. It felt like a hopeless spiral with bad news after bad news. Their dream to become parents was stagnant, and they were left waiting. They didn't know how God was working in the midst of this hard, but they encouraged themselves in the Lord, knowing that God was up to something. Peter started the practice of intentionally reminding himself about his identity and what he was called to do. In encouraging himself, he more naturally was an encouragement to his wife and others around him. The Lord put foster care on their hearts in this season. They started to see it as another opportunity to show God's love to others right inside their home, the same place where they felt the hurt of infertility.
"One of the best ways to spread the gospel is to take care of people."
2. There is beauty in seeing people the way God sees us.
Being a foster parent is just overwhelming at times. For Peter, the early days with their two babies came with challenges. There were tick bites, lice, and general nervousness for everyone. There was a moment where everyone in the house was crying: the puppies, his daughter, his son, and his wife. It was a moment he'll never forget. He had to figure out how to lead and care for his family, and all he could do was simply hold them and allow them to cry. This wasn't the last hard moment for him, though. He has had to navigate the complexities that come with being a black foster dad raising white children. He notices the looks when he picks his babies up from daycare. He has to determine how to best parent them knowing that his experience and interaction with the world will not be their same experience. And yet, as he sits in the middle of racial tension around him and to him, he focuses on loving people, because all people were created in the same image by the same God.
"We're people, all created in the same image, regardless of the pigmentation of our skin. We have an opportunity to love each other and love each other well. It just so happens that he's a baby, and I'm a grown man, and he's white, and I'm black."
3. When we are hurt by others, we have a choice in how we respond.
I don't like that Peter has had to endure the harsh reality of our world that both inwardly assumes and outwardly expresses hatred and partiality towards him because of his skin color. I don't like that there is sin and hurt and that we do this to each other. There is no justification for this kind of sin and hurt. I value Peter's response to facing it. He doesn't excuse the pain, and he recognizes that his reaction to it matters. He can either be pulled into the hatred and hate back or choose to rise above the hate. If he had made the choice to fight hate with hate, his life and circumstances would not be what they are today. He would not be a black man married to a white woman raising white and biracial children. Stepping into a multiracial family has stretched him and put him in circles he might not otherwise be. It's given him more opportunity to impart wisdom and strength to others.
"We have a choice. We can rise above the emotions inflicted upon us by other people, or we can choose to succumb to them and be totally ruled by them."
RESOURCES FROM TODAY'S SHOW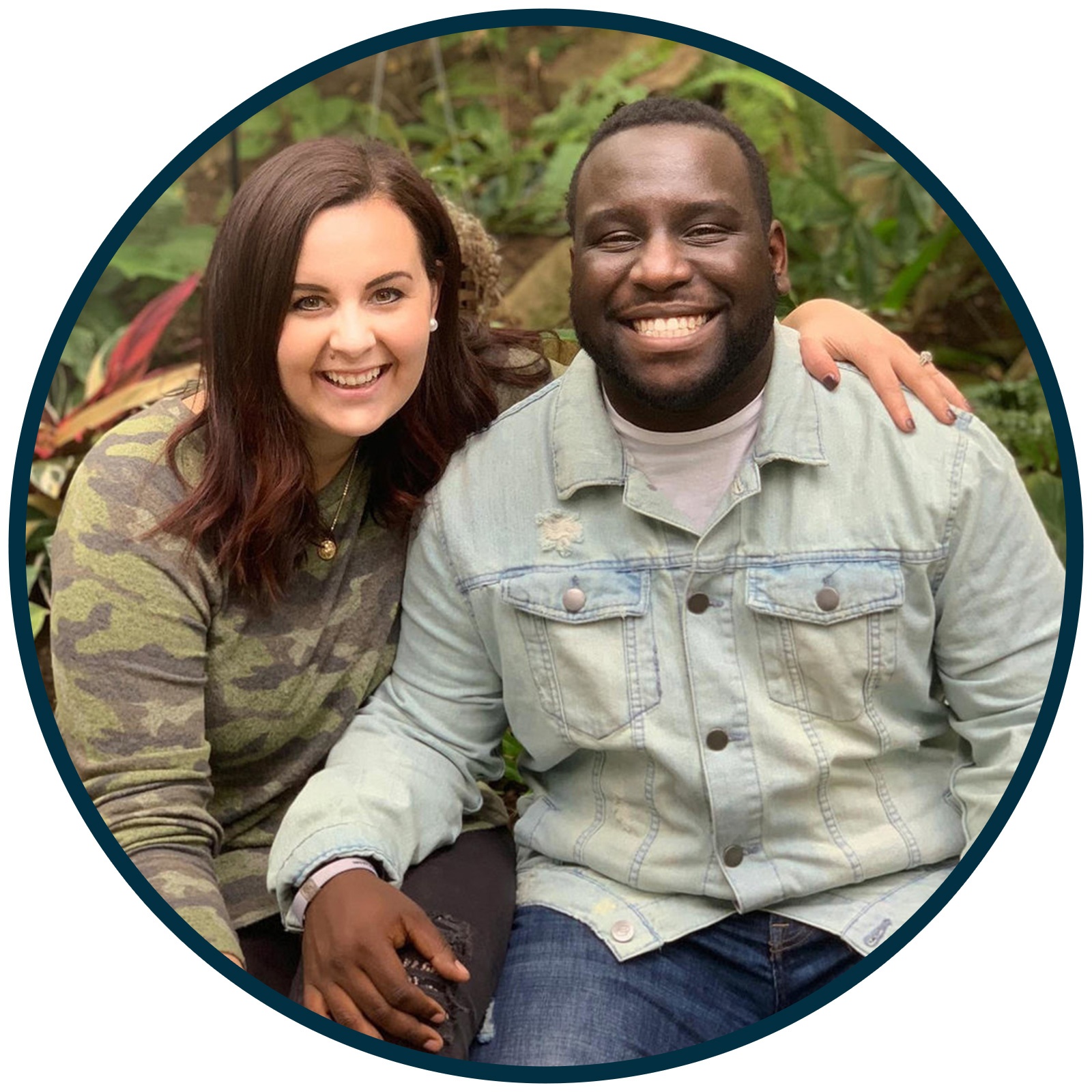 Meet Our Guest
Peter Reeves & his wife, Joanna, were high school sweethearts, married, and walked through a hard season of waiting and infertility. They decided to step into foster care and are raising two foster babies and just had their first biological child. Peter & Joanna are an interracial couple raising a multiracial family. They are pastors at Mount Hope Church in Lansing, Michigan.
Foster Parents, check with your agency to see if listening to this podcast will count toward your foster care training hours!
Special thanks to Resonate Recordings for their knock-it-out-of-the-park podcast production services! If you have a podcast or want to start one, reach out to our friends at Resonate!
Get encouragement and updates in your inbox.
Be the first to know about new episodes, posts, resources, and stay in the loop about what's coming up.
Other Episodes You Might Enjoy:
Angel Ambrose shared her story of a turbulent childhood that resulted in her playing a key role as a teen in testifying against her mother for the safety of herself and her siblings. Throughout her life, art…
Peter Mutabazi grew up in an abusive home in Uganda and eventually ran away at the age of 10. God used a man in khakis to show Peter that he was loved and valued. Today,…
Bethany Riley and her husband, Benji, originally planned to foster school-age kids or older and did not plan to accept any babies. But when they got the call for Journey, they couldn't say no. Little…