"Mom! What do I do? What do I do?"
I could tell things had escalated by the tone in my daughter's voice as she called out for me.
This was the moment I realized just how much we were in this together as a foster family. My forever kids jumped into action; they are my heroes!
We welcomed two little guys into our home, and they needed constant attention. Leaving their side was not an option. Literally, someone had to have them in sight at all times.
All the time. Which makes going to the bathroom a challenge.
Sorry for the potty talk, but it's real here.
I had been dancing around the living room for quite some time and could not wait any longer. All of the children were playing nicely, and my daughter was sitting at the kitchen table a few feet away. I saw a window of opportunity and took my chance to get to the bathroom!
That's when I heard her shouting. As I came running out, my fifteen-year-old daughter was holding our three-year-old son as she tried to keep the two little guys separated.
These little guys grew up in a home where domestic violence was part of their lives. Their reactions were strong, violent, and took tremendous effort to calm. I quickly hugged one of the boys as the other had fallen into a ball of tears on the floor. This is when I saw the blood on his arm, and I tried to pull him onto my lap as well. Toys thrown had caused some bloody lips and scrapes all in the one minute I stepped away to go to the bathroom. I looked up and saw tears in my daughter's eyes as she tried to calm herself and her brother, who was holding a bite mark on his arm.
Before we started this journey into foster care, we talked a lot about becoming a foster home. My husband and I tried to relay information from our training classes to our children. We ran through scenarios and made plans for certain behaviors. But, nothing can fully prepare you for every situation. That is why I look at all forever children in foster homes as my heroes.
By definition, a hero is "a person who is admired or idealized for courage, outstanding achievements, or noble qualities."
I have come to know many foster families—some of whom have become my best friends. I watch as our forever children welcome foster children into our homes, handle meltdowns in public, manage outbursts, share toys and their parents, and show great love and patience for their new siblings—all while protecting their foster siblings' stories, defending their actions, and showing them great love and support.
I'm in awe of my forever kids. Sometimes, I don't feel like I can do it, and then I see them, and I'm just blown away. Sure, they aren't perfect, but they most often roll with whatever comes their way.
I will never forget when my eleven-year-old daughter held onto a foster child's hand to keep him from running out of a local restaurant and how she kept a gentle voice even as he bit down on her arm, or when my three-year-old gave up his much-coveted spot on Dad's lap during bedtime stories because someone else needed it more. They ignored stares when Mom had to sit on the floor at Target while dealing with a meltdown. I will never forget when my teenagers woke up early to help out so I could take a shower. Seriously, they are my heroes. They didn't ask for applause. They didn't step in because I told them to.
They loved like Jesus asks us to love.
Keep on loving one another as brothers and sisters. Do not forget to show hospitality to strangers, for by so doing some people have shown hospitality to angels without knowing it.
Hebrews 13:1-2 | NIV
If your forever kids are your heroes too, I invite you to tell them.
Leave a note, send a text, or tell them face to face. Let them know that you see the way they step up, step in, and love like Jesus.
To my forever kids, you are my heroes. I admire your courage. You teach me so much. You encourage me to love more boldly.
Shannon Spaid
Shannon is a wife and busy mother of four with a passion for serving and helping others. After experiencing the foster care system as a foster mom, her eyes were opened to the needs of the foster care community.
Get encouragement and updates in your inbox.
Be the first to know about new episodes, posts, resources, and stay in the loop about what's coming up.
You Might Also Enjoy:
A lot has changed in the last couple months, and to be honest, I think there are some serious consequences to the rapid pace of change we've experienced recently. I know I could use a…
Can foster parents claim their child as a dependent when filing taxes? Whether you've been doing your own taxes for years or have someone run the numbers for you, this question can be tough to…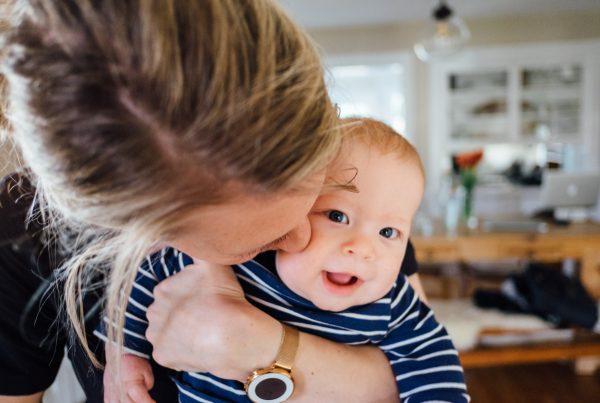 At the start of every year, we set goals with every intention of checking off each resolution as we complete it. We come up with the ideal plan for personal success. For some of us…