Meet Cherith. She's married to Brandon, and they have three beautiful daughters and a sweet pup named Cindy Lou. Their family started on the foster care journey about two years ago, although it wasn't originally in Cherith's plans. In a step of obedience to care for the vulnerable, Cherith and Brandon signed up for foster care classes. Now, not only are they foster parents, but Cherith is also helping other people support the foster care community by being a TFI Advocate.
If you're exploring the idea of becoming a foster parent, wondering what foster care is like, or trying to figure out whether or not it is a good time for your family to start fostering, keep reading. Cherith answers the questions you've been asking.
Q: How do you know when you should say yes to take a placement?
A: When Brandon and I started this journey, we set one rule: we would only accept placements that were younger than our youngest child. As we've gone along, we have continued to add others. You see, in order for us to feel like we've made a real impact, we want to do this for a long time. In order to do this for a long time, you have to develop boundaries!
Our first placement was two, and a week later, her three-year-old sister joined us. Honestly, it was hard for us to keep up with the many directions they were going, and it created stress in places we weren't ready for. For instance, when they were with us, I would put them to bed, which took a while, but in doing that, it meant that I missed my girls' bedtime routine. So, we realized for us to do this well, we should stick to one at a time; so we developed rule number two.
Our next rule is one of the most important ones, I think. After each child goes home, we take a break. We need the time to debrief and be our five again. We need to make sure we haven't missed anything in the busyness of having extras in the house. We need to hear from each of our children and see how they are doing with all of this.
Each family is different, and not every rule is right for everyone! The important thing is to agree ahead of time on what those rules are and stick to them. That way when they call the "softie" (that's me) with a placement request for a child that doesn't fall into your rules, it's easier to say, "I'm sorry, we can't."
Q: What if you already have children; would you recommend waiting until they are a certain age before you start fostering?
A: Great question! I think each situation is different. For me, I have loved having our kids the ages they were. They were ten, eight, and five when we started. They enjoyed playing with little kids and being a "big sister." They were also involved in the decision to become a foster family, so they take ownership of it and aren't resentful towards us when it becomes hard.
Since we started when our youngest was five, they understand what we are doing: "providing a safe home for a time while a child's parents are doing homework to make their environment safer," and they agree with that family ministry model.
But of course, if you and your spouse are both in agreement and feel like God is calling you to foster care and your children are younger, then go for it, because He will equip you! I know plenty of people that foster all ages and have younger biological children. It just depends on where you are most comfortable. I think you have to be honest about what stresses you out and what doesn't!
Q: What is the first day with a child like?
A: That first day is interesting…awkward…exciting. Give yourself grace, as there is a range of emotions for everyone involved.
While it might be exciting for us to welcome a new child into our home, the child likely does not feel the same way. While in a lot of ways they are coming out of trauma into a safe environment, coming to our home is new trauma for them. There are new people, new routines, new places and spaces, and new food! Sooo much is new and that can be scary.
One of the things I had to learn is that just because our home feels safer and "better" to us, it doesn't mean that the child wanted to leave their home of origin. All of the children we've welcomed in didn't see anything wrong with where they were; it was all they knew and thus their normal.
When a new child comes to our home, we try to be low key and have nothing planned. We ask questions but not an overwhelming amount. We try to engage while also letting them have their space and acclimated with our home. When they come, it's like Christmas morning and the worst day ever all at the same time.
Q: On the opposite end of the journey, what is it like when you have to say goodbye to a child?
A: This one is tough. I won't sugarcoat it. It's hard to say goodbye not knowing if you'll actually keep in touch or if they are actually safe where they're going. It's tough to watch your children upset because they are losing a playmate. But God, in His sovereignty, somehow calms our fears and mends our hearts and walks with us through it.
If we know (or think we know…you never really know until the judge says so) that they are going to be reunited with family, then we try to prepare. We recently experienced a goodbye, one we knew was coming several weeks in advance, so we tried to have as much fun as we could. We went to the zoo and the beach. We had people come by to say goodbye. I wrote her dad a letter telling him all that I wanted him to know about her, likes and dislikes, and everything in between.
But even with all of the time we had to say goodbye, there was still grief. My youngest was in tears and asked: "is it ok if I cry?" So hard. We took a trip and spent time healing as a family. We reminisced the good times and the funny moments. We continue to lift her up in prayer and trust the Lord with her future. We are clinging harder to Jesus, and He continues to carry us through!
---
Foster parenting is filled with so much beauty and hard, so many unknowns and moments outside of our comfort zones, but we're thankful for foster parents and advocates like Cherith who are willing to share. Doing this together, learning from one another, being for each other, makes it just a little easier.
That's what we're all about at The Forgotten Initiative. We are here to help you through awareness, encouragement, and advocacy.
Reach out to your nearest foster care agency to learn more about how you can become a foster parent.
Or explore the advocacy role and help others get involved with this foster care world by checking out how to become an Advocate with The Forgotten Initiative.
Become a TFI Advocate.
Strategic Coaching. Professional Resources. Accounting Support.
Everything you need to jump start a ministry.
I WANT TO DO MORE
Holly Gnuse
Holly grew up with a heart for adoption but didn't know much about foster care. God used an internship with a local child welfare agency to make her aware. Coupling that experience with knowing the joy of the Gospel, Holly is passionate about connecting the local church to the foster care community. Holly and her husband, Scott, were married in December 2013 and are enjoying the crazy adventure of life together.
Get encouragement and updates in your inbox.
Be the first to know about new episodes, posts, resources, and stay in the loop about what's coming up.
You Might Also Enjoy: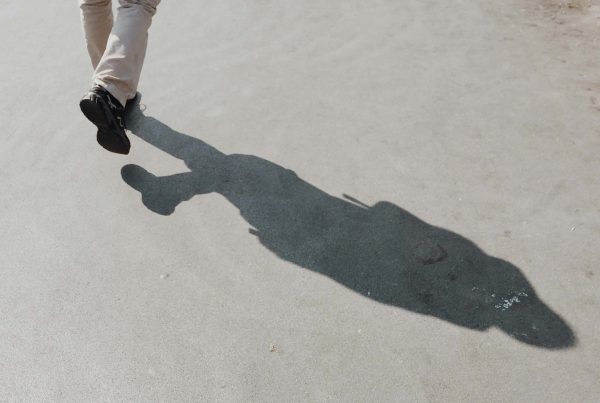 Sometimes I look out at my beautiful family that the Lord has entrusted me with, my family, and I feel pure joy. I watch them play, even argue, and I can't help but smile. But…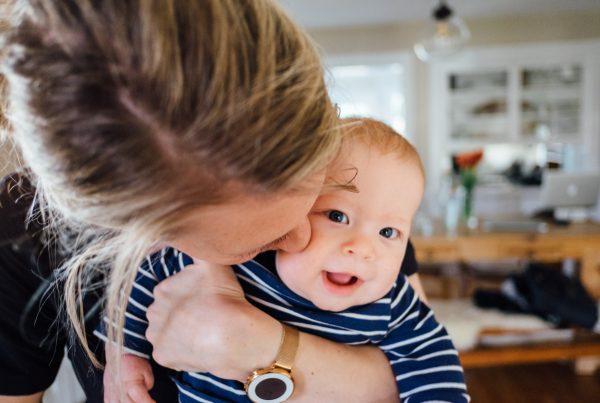 At the start of every year, we set goals with every intention of checking off each resolution as we complete it. We come up with the ideal plan for personal success. For some of us…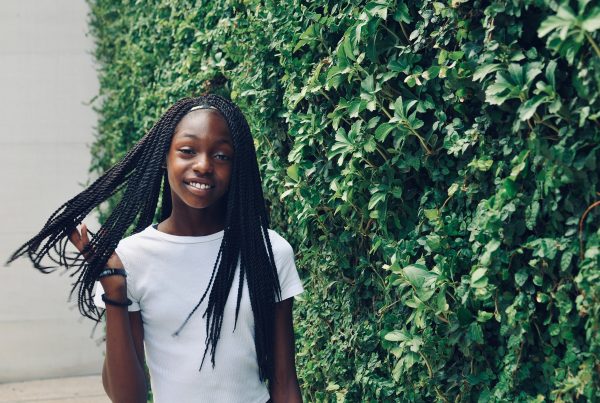 Hair care is on the list of so many other things we have to learn about as we care for new kiddos. Instead of letting it stress us out or overwhelm us, we can use…