We live in a weird world.
Many people hear about national news or what's happening in our world on social media far before they hear about them on the 5 o'clock news.
If the right (or wrong) person tweets at the right (or wrong) time, it can be read by millions within minutes.
Right now, it's March of 2020 and COVID-19, or Coronavirus, seems to be all you can hear on the radio, read online, or see in the news.
It's literally causing people to buy all of the hand sanitizers from the stores around them. You can currently buy an 8oz bottle of Germ-X on eBay for $40. What a deal!
I'm not a medical professional, and I'm not here to report my latest research. I am here to address what I think is potentially just as dangerous, especially as followers of Jesus, as a quickly spreading virus—living in fear.
While COVID-19 may be what some are living in fear of today, this is not a new struggle.
In Matthew 14:22-33, the disciples found themselves afraid of what was going on around them. They were in the middle of a storm, frightened and hopeless.
But then Jesus approaches them and says, "Don't be afraid. Take courage. I am here!"
Anxious and uncertain, Peter calls out to Jesus, "Lord, if it's really you, tell me to come to you, walking on the water."
Full of faith and trust, Peter walks on water with Jesus. But the moment is broken as soon as the wind kicks up, and Peter lets fear creep back in.
Like Peter, when we trust that following Jesus is the best life that we could ever live, everything changes. We can stop letting fear control us. But inevitably, the wind will kick up again.
A friend betrays you.
You get the call that you never wanted to get.
The World Health Organization declares a global pandemic.
In these moments, when the fear creeps in, there are four ways that you can fight back:
1. Spend time in the Bible.
When I'm not looking for Jesus every day, my perception of Him goes from good to, if I'm honest, scary. His plans look terrifying, and my ways look a lot better.
Keeping our perspective in check starts with us knowing who we're putting our trust in. Reading the Bible shows us more about Jesus and builds trust in our hearts.
2. Serve those around you instead of yourself.
When I focus more on myself than the people around me, I give more of my attention to my doubt and fear. Serving others allows me to remember that life is not all about me.
Serving also allows me to come face to face with situations I can't fix or control. So as I reach out to serve others, I find myself reaching up to Jesus more and more.
3. Pray.
I don't like how simple this sounds either, but I can't deny it's truth.
Prayer doesn't have to be super "churchy," and it doesn't have to be long and eloquent. God also loves real, honest prayers. When Peter was afraid and sinking, he didn't say, "Jesus, Holy Messiah, save me if it is your will." He said, "Lord, save me!" (Matthew 14:30)
Most of us avoid prayer because we think we have to impress someone. Prayer isn't for you to impress Jesus. He knows your heart. Prayer allows you to grow by being open and honest with Jesus and yourself.
4. Surround yourself with other followers of Jesus.
We've written about why this is so important, specifically relating to foster care before on the blog.
There's power in numbers. And while you and all your friends may not be able to meet together at church, or go to March Madness games this spring, we still need other people's voice's in our lives.
We're more likely to have faith and be less fearful when we surround ourselves with people who point us back to Jesus.
Jesus' love, provision, and sovereignty are always present, but we can see those things way more clearly when we're in community with other followers of Jesus. Celebrating what God is doing in other people, as well as mourning the hardships with others, helps to make those moments real and gives us mile-markers to go back to when fear creeps in.
Peter was only able to walk on water when he kept his eyes on Jesus.
The miracle of change, the ability to do the impossible, comes when we do the same—stop living in fear and start living in faith.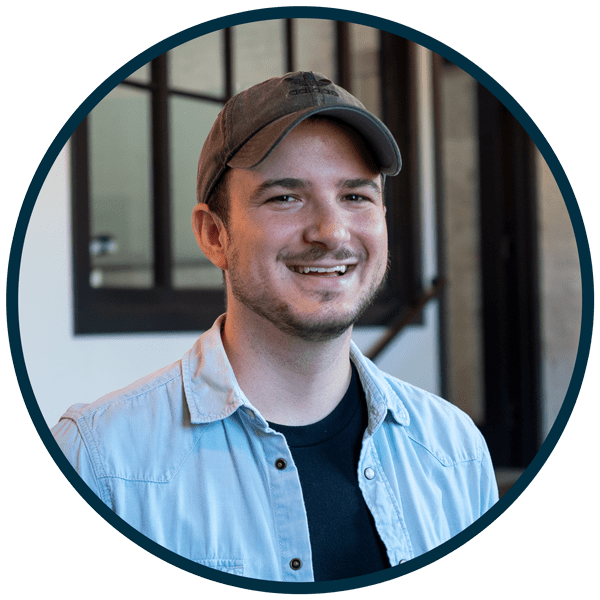 Mitch Nelson
Whether he is drinking coffee or coming up with new ideas, Mitch is always looking for new ways TFI can grow. He is very involved at his church, Compass Church, and has led in both creative and pastoral ministries over the last several years. He and his wife Becky were married in April of 2018, and together they enjoy camping, live music, black coffee, and good books.
Get encouragement and updates in your inbox.
Be the first to know about new episodes, posts, resources, and stay in the loop about what's coming up.
You Might Also Enjoy:
There are a lot of scary feelings surrounding jumping into foster care. But while we can't always control our circumstances or remove the unknown from the future, that doesn't mean we can't shift our perspective.
A lot has changed in the last couple months, and to be honest, I think there are some serious consequences to the rapid pace of change we've experienced recently. I know I could use a…
Life in foster care—it's something. We've all had that day that just does not go as planned. You're driving to work—this might not sound like anything special, but trust me, it is. Today's the first…