Foster care has a way of completely rocking your world.
Am I right?!
Recently, my world has been so rocked. Not because of one specific thing—but small things over time. Not good things, but really hard things. Discouraging things. Things that make me want to say, "why would anyone ever want to do this?!" "Why did I willingly choose this?"
And yet, to say these things is risky. I absolutely want to keep caring for this little girl, but to do so under the current conditions is hard.
I want to do this, and question, "why would anyone ever want to do this?!" in the same breath.
Isn't that so like foster care—feeling so many opposing emotions and thoughts at once?
I have never felt so confused and conflicted. Everything just feels jumbled, and I'm weary.
I'm not even able to put words to my thoughts, feelings, or emotions, which makes it so much harder to get to the root of the confusion. How do I begin to sort through it all? I can say that I have never in my life felt like this, and at times, I don't even recognize myself in this season.
When I decided to pursue foster parenting a few years back, I was so clear on the mission the Lord had given me for this journey. But now I'm here. I'm IN it. Like REALLY in it. I go back to that moment, to that reason, to my response to the why question. Why would I put myself in this state of conflict with competing emotions? What would make me say yes to this jumbled weariness?
God is pressing on my heart the gift of knowing that He is still present, and His plans are bigger than my plans.
He wants us to be stretched. He wants us to see more of Him, of how much our Heavenly Father cherishes us and desires to carry us through this mess.
Yes, HE is carrying us, because we all know we are NOT carrying ourselves through it.
If it were up to me and my humanness, I'd be walking the other way…or maybe just curled up in the corner, unable to face the next day. But, God sees the whole picture. He will carry us where we need to be so that we can bring glory to His name and go through this difficult journey so more people can experience His love.
And that my friend, is worth all of this jumbled, weary, messiness.
I think the most challenging part of this season is that I don't see an end in sight — no light at the end of the tunnel.
The conflict and weariness have taken it all out of me.
I am weary. I don't want to be in this place, and yet, I do all at the same time.
2 Corinthians 12:9
"But he said to me, 'My grace is sufficient for you, for my power is made perfect in weakness.' Therefore I will boast all the more gladly about my weaknesses, so that Christ's power may rest on me.
His grace is sufficient. He is my comfort in this season that feels like it will never end. I love this verse, and yet, I love that it comes on the heels of verse 8 even more.
2 Corinthians 12:8
"Three times I pleaded with the Lord to take it away from me."
Paul cried out to God to remove the thorn in his flesh, and God's response wasn't to make Paul's life easier. It wasn't to remove him from his difficult circumstances. He responded that His grace was sufficient.
Are you in this place, too? Are you asking yourself why you're here, why you chose this mess?
God's grace is sufficient for you, too.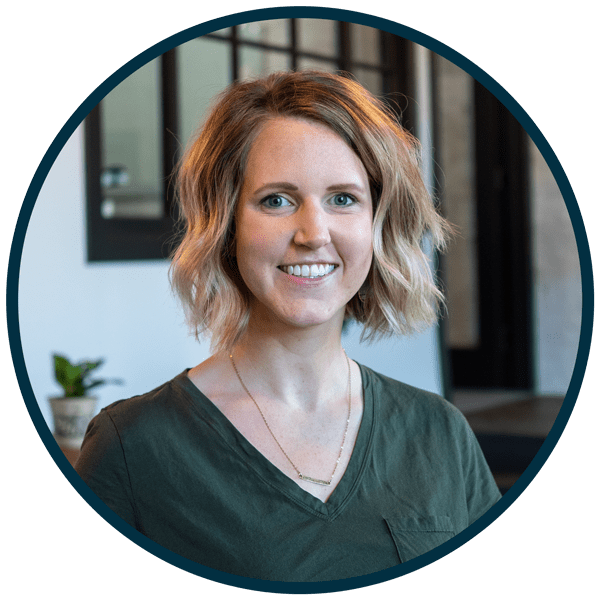 Jillian Kellenberger
Jillian has a passion for building relationships and loving people well. She desires to see the Church mobilized to support and step into the lives of those affected by foster care. As a foster mom, she is currently relying on donuts, coffee, and JESUS!
Get encouragement and updates in your inbox.
Be the first to know about new episodes, posts, resources, and stay in the loop about what's coming up.
You Might Also Enjoy:
I'm encouraged by, feel heavy-hearted for, and praying with friends near and far who have shared their stories of infertility—stories wrought with unbearable pain, stories still unfolding, and stories of incredible loss.
Sometimes, it just feels easier to avoid the mess of foster care. It feels more comfortable not to pursue communication with biological parents. It feels easier to keep everyone else on the team at an…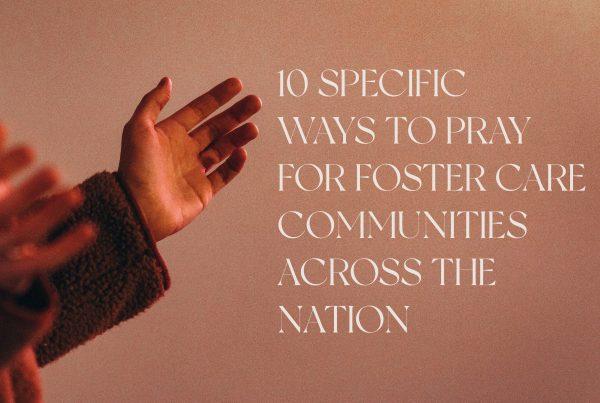 It's easy to hear a statistic like "there are over 400,000 children in the U.S. in foster care in any given year" and feel overwhelmed. How do we even begin to pray for something as…