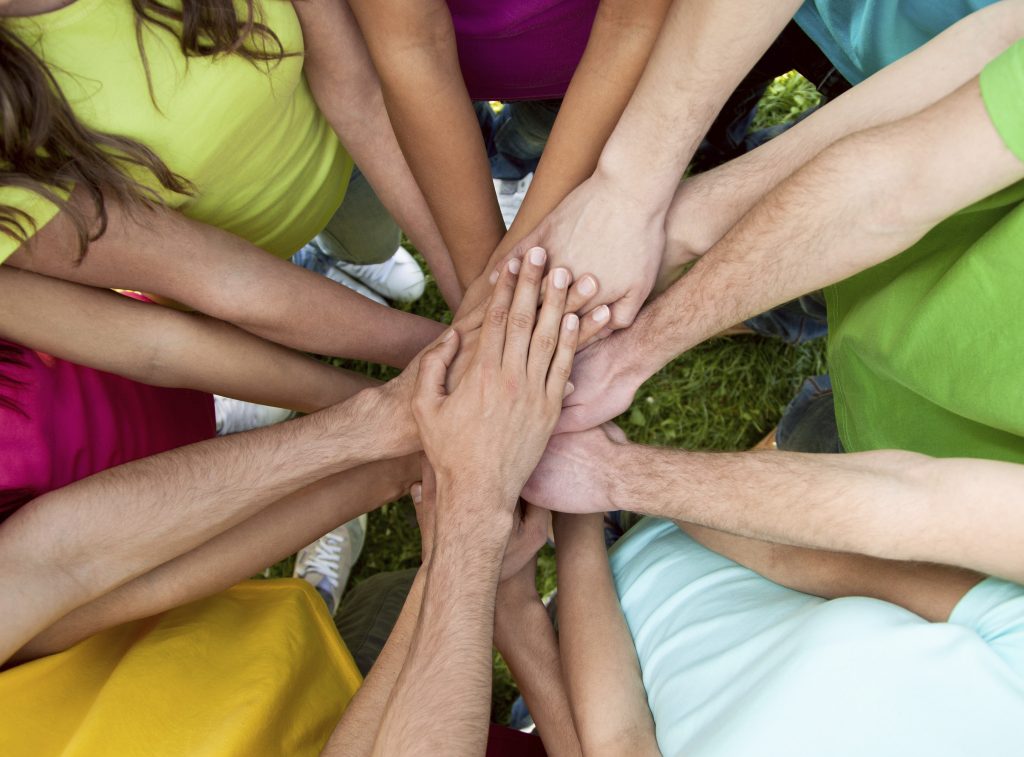 Every member of the foster care community matters.
When children are removed from their homes due to abuse or neglect, they become a part of the foster community. The community consists of other foster children, DFCS workers, foster parents, and young adults that have aged out of care.
DFCS workers and foster parents protect, love,  and care for the children and young adults who have been displaced until they can safely return home or find stability and permanency with another family. Without permanency these children ultimately age out of the foster care community and having to face adult life isolated and alone. The vulnerability of aging out often results in individuals facing homelessness, hopelessness, and addiction that mirrors the same issues their parents faced. This doesn't have to be the end of their story. The cycle can be broken and it starts at a community level. YOU can make a difference in the lives of these children and families within the foster care community. Currently, there are 51 foster children in care, only 14 foster families and 40 DFCS workers in Thomas County. There is a significant need for foster homes in our area, but for those that are not called to foster or adopt, can still help in a mighty way by offering support, time, encouragement, and prayer for the local children and families.  The options are truly limitless, but here are a few ideas of our most common ways to help…
Donate or Host a Drive:
FIRST RESPONSE NEEDS- The Forgotten Initiative works directly with our Thomas County DFCS, and they reach out to us when they have a need. This is often last minute, emergency need such as a bed, mattress, infant care items, clothing, etc.  We call this a "First Response" need. If we do not already have the item or a way to fill this need, we will post on social media. The easiest way you can help is by sharing these posts. This gets more attention and greatly increases the chances of someone donating an item needed.  You can also donate items or monetarily to meet these needs.
Ongoing donations

Restaurant, Store, or Gas Gift Cards
Journey Bags – Kids often come into care empty handed or simply with a trash bag of belongings. Journey Bags give each child a bag of their own filled with necessity items that each child may need as they come into care.
Meals- A great way to help or encourage foster parents is to donate or provide meals. This can be a one time donation or your church, small group, or business could host a meal train than provides ongoing meals.
Bibles
Snack bar or thank you items for DFCS workers
Birthday Boxes- Many children have never had a birthday party. A birthday box ensures each child has a special day with the essentials for a fun celebration!
Own a business? Donate your services or resources to families/children in need.
Volunteer:
Host a Foster Parent Night or Mothers Morning out at your church or business. Or volunteer to help with childcare at such events.
Be a mentor for a teen
Collect or drop off items for drives/donations
Sponsor:
The Forgotten Initiative is a non profit and volunteer based, which means 100% of your donation stays in Thomas County and directly helps those in our foster care community.
Give by Check- Please write checks to The Forgotten Initiative and include Thomas County in the memo line. Mail checks to: PO Box 40, Gridley, IL 61744
Our mission at The Forgotten Initiative is to see people supporting the foster care community, and experiencing Jesus together! We need people like YOU to show up and show these children, foster parents and DFCS workers that they are loved and appreciated! We are ready to help you find YOUR way to make a difference. If you are interested in volunteering visit our website here to fill out a volunteer form. If you are interested in learning more about become a foster parent, please email us directly for more information at [email protected].