Sitting down to talk with Sandra Stanley this week was a privilege!
She and Andy have journeyed down this road of foster care for the past ten years and have so much wisdom to share because of it. Much like my own story, they became aware of the need to care for children in their own backyard, and this awareness led them to action. We see this all the time at TFI—awareness leads to action. Sandra shares that the road has been bumpy, filled with moments that have left their hearts both broken and encouraged. As foster parents, we come to this journey so hopeful, so ready to help and love, and yet when there is no margin— when the uncertainty overtakes you—it is easy to feel hopeless. Sandra offers hope in our conversation. We can create space in our lives so that we are not overtaken by this hopelessness. We can live and serve with joy.
HERE ARE MY 3 TAKEAWAYS FROM OUR CONVERSATION:
1. Learning to create and maintain breathing room helps sustain us as foster parents.
The need for breathing room is universal, but as foster parents, we can get to that place of feeling overwhelmed, exhausted, and even depressed very quickly. For me, I found myself dealing with depression during our early months of foster care. And it was so discouraging! That's why I resonated with Sandra when she shared more about what breathing room is. When our pace falls short of our limits, then we have extra. This is breathing room. We can have unhurried conversation, play with our kids, give generously, and make wise calendar decisions. But when we struggle to have breathing room, that's where the depression and anxiety sets in. We feel chronically behind—like we're always failing. I thought it was so helpful that she shared the effects of having a pace that is at the same level as your limit, because I think some of us live here too. We're not necessarily feeling behind, but we're at risk of everything falling apart.
"Even if my pace and limit are neck and neck, I'm just one bad calendar decision or spending decision or opportunity decision away from tumbling over that line of frustration."
2. Foster parenting isn't for everyone, but there is something everyone can do.
Yes! I loved this part of the conversation. We absolutely need the whole body of Christ to work together. It's a blessing to be able to let people come around your family if you're fostering, but it takes vulnerability. It's hard to say I need help, but when we do, we often see the Church rise up. So, find your people and let them surround your family so that you can have breaks and take care of your marriage and your forever kids too! And, if you're someone who isn't fostering, then ask your foster family friends how you can help. Be specific. Could I help with your housework? Could you use a gift card? Everyone is needed on this journey.
"We shouldn't be a thief of what God wants to allow someone else to do in our [foster care] journey. It can be a calling for everybody. It can be the way that God wants to use His body to serve these kids. If we're too stingy with it for whatever reason, we rob somebody else of an opportunity."
3. We must notice the warning signs of limited breathing room and create space.
Are you finding yourself exhausted? Do you get to the end of the day and feel like you have nothing left?
Are you irritable, responding quickly and harsher than you'd like?
Are you feeling relational strain because you've taken on too much?
If this is you, there is hope! Remember these three things:
Recognize this is not a race, and don't compare your journey to someone else's.
Evaluate your calendar and schedule. Take action to give yourself breathing room by looking at and changing your schedule.
Learn to graciously say no. You have the option to say no.
"Embrace the fact that we are absolutely dependent on our Heavenly Father to sustain us in this journey. We get going at a pace, and we get going with all the details, that we just forget to pull back and say, 'God, You're the One that has called me to this, and I'm going to depend on You to sustain me, and I just need you to fill me up today with what I need to make it through this day.'"
Meet Our Guest
Sandra and Andy Stanley founded North Point Ministries in 1995. She is a Georgia native and has lived in the Atlanta area since graduation from Georgia Tech in 1988. Sandra and Andy have been married 31 years and have three children, ages 27, 25, and 24. They also have a daughter-in-law, Danielle, and a 19-year-old foster daughter. Sandra is the author of two women's studies—Comparison Trap and Breathing Room. Her ministry passion is promoting foster care in the local church. Much of her time these days is spent in seminary classes through Dallas Theological Seminary, working on various writing projects, and continuing her involvement with Fostering Together – the foster care initiative at North Point Ministries.
Foster Parents, check with your agency to see if listening to this podcast will count toward your foster care training hours!
Special thanks to Resonate Recordings for their knock-it-out-of-the-park podcast production services! If you have a podcast or want to start one, reach out to our friends at Resonate!
Get encouragement and updates in your inbox.
Be the first to know about new episodes, posts, resources, and stay in the loop about what's coming up.
Other Episodes You Might Enjoy: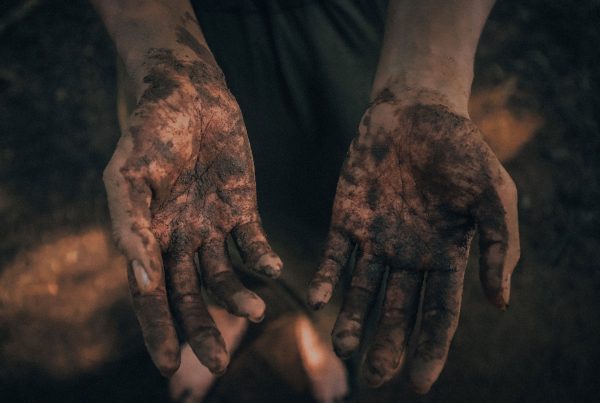 A story of tragedy and hope, Mandy's voice as a child who grew up in foster care is one you need to hear. She shares both the heartache and the healing.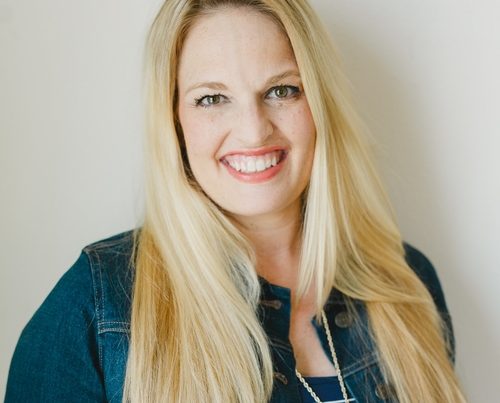 In this episode, you'll discover the story behind The Mentoring Project, why it's important to start a mentoring program small—one step at a time, and the many benefits a mentor provides to at-risk kids.
Once you become aware of the need within the foster care community, it's hard to focus on anything else, right? For Jessica Hurlbut, that is exactly what happened when she adopted a sibling group from…