We love bringing you stories from the foster care community as a way to encourage and equip you in your foster care journey. I'm excited to be able to share my conversation with not only a foster parent and adoptive parent, but the Executive Director of a non-profit whose mission is to help aging-out youth. 
My guest is Nick Sgarlata. Nick and his wife, Carrie, started fostering in 2015. Today, he works closely with aging-out youth through Bridge to Brighter in Wisconsin. Nick has three biological children, two adoptive children, has fostered 15 children, and they just renewed their foster care license. 
My hope is that you will benefit from hearing about the unique work that Nick does with aging out youth and connect with his experience as a foster parent. He has a generous heart, and I'm eager to share this episode with you!
TAKEAWAYS FROM TODAY'S CONVERSATION:
1. Look for where you can have an impact.
There are so many areas within the foster care community to focus your talents and to lend a hand. There is no "wrong place" to devote your time to, but it's valuable to start by asking: Where is there a gap? Where am I needed most? You might have the calling and passion to help fill a need where no one else is helping yet.
"There are so many good people out there doing work, but as we know there are deficits in the child welfare system. We began asking where we could have an impact and make a difference."
2. Success is defined by what they want.
With any child, we can forget that success is defined by what their desires and dreams are! The same is true for foster, adopted, and aging-out youth. We need to stop defining success for them and instead account for their capabilities and let them decide how they would like to succeed. This may mean going to college for some while for others it means starting a business or focusing on a job or trade.
"Success for each youth is going to look different."
3. Focus on how we can aid in bringing out the best.
The purpose of Bridge to Brighter, and a purpose many foster parents carry, is to help bring the best out of youth in care. We need to approach youth with compassion, empathy, and understanding. When we praise them for what they do well, we are giving them the message that they are talented, they have value, and they can succeed. For many soon-to-be aging-out youth, they have been lacking consistency. As a foster parent, it's important that we don't lead them from a place of shame or judgment as children are discovering who they are and how to move forward.
"You don't know what might be a trigger and when it is going to happen."
Meet Our Guest
Nick Sgarlata is a foster parent and the Executive Director of Bridge to Brighter, a non-profit that serves aging-out foster youth in the greater Milwaukee area. Nick and his wife, Carrie, have three biological children and two adopted children. They started fostering in 2015 and have 15 foster children.
Foster Parents, check with your agency to see if listening to this podcast will count toward your foster care training hours!
Get encouragement and updates in your inbox.
Be the first to know about new episodes, posts, resources, and stay in the loop about what's coming up.
Other Episodes You Might Enjoy:
Being in the host seat week after week is a joy. Each conversation and story is an invitation toward growth and understanding! Today is no different, as my guest, Peter Reeves, shares his perspective. Peter…
Jamie Grace is a Grammy nominated, Dove award-winning contemporary Christian/Christian rap musician who has big dreams and plans beyond music. Raised in a household in which her parents took in more than 25 children, she…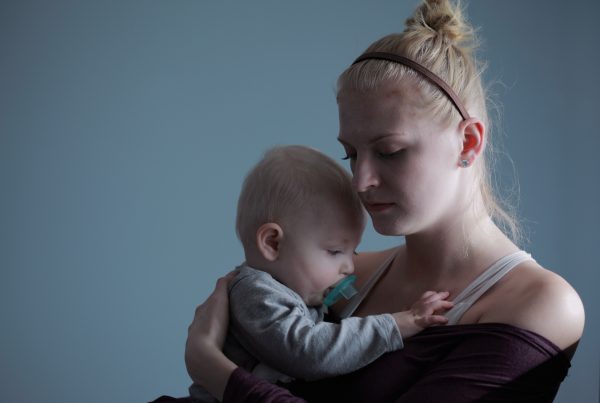 Foster parenting can be challenging even with a spouse, but that doesn't mean a single person can't or shouldn't follow a call from God to foster. This panel discussion includes four single foster moms who…