"I would not want my story to be without her story colliding with mine."
Angie Grant and her husband, Stan, have been foster parents for five years. Their third placement, a little girl, stayed in their home for two and a half years and then returned home. Although it was difficult to let their daughter go, Angie's family cherishes the memories they made with her and believe that the time they had with her will make an indelible mark on her life for the good, because they did their best to love as Jesus loves: compassionately and with everything they had.
Angie and Stan Grant's third placement was a little four-year-old girl who had already sent one year in foster care. Because of her violence toward a younger sibling, she needed a new home—otherwise, her next step would have been a residential treatment facility. The Grants had provided respite care for this little girl, so they knew going in that it wouldn't be easy. The little girl raged and just had a lot going on in her mind and body that she had struggled to handle appropriately.
They said yes to the journey—even though they knew it wouldn't be "roses and lollipops." But after being in the safety and nurture of the Grant family, the little girl leveled out within six months of her placement. The rage dissipated—there was a lot of healing in that six months. She became a part of their family.
Both parents were in jail, but dad was getting out soon. The Grants started developing a relationship with him after he got out. They began visits, initially meeting in neutral places and eventually feeling comfortable enough to have him come visit at their home for dinners and participating in some of the little girl's day-to-day activities. These interactions helped her a lot and began to create a bridge between her foster family and her dad and sister.
"Dad was doing everything he needed to do, and he was doing a great job at developing a relationship with his daughters (the one with the Grants and the younger sibling as well), so they seemed to be heading toward reunification," says Angie. Reunifying was something the Grants wanted to happen, since they felt they could be an ongoing part of their support system, especially since dad had no other family, even after the little girl left her home.
During the two-and-a-half years they fostered her, they would appear in court about every three months, which is normal in the foster care process. As is true with many foster care placements, the goal was for her to return home, but to do this, Dad had to get a job, have suitable housing and prove that he could provide for his children. He did all he needed to do, and toward the end, overnight visits were included in the plan. Things were going well; it seemed to be on a fast track for reunification at the end and quickly came to the point that it was time to send her home.
Sending her home
Since they knew when their little girl was going home, the Grants were able to plan ahead to help make the transition easier—and even though she was excited about going home, she still wanted to know if Angie and the rest of the Grants would be able to see her again. "I couldn't promise her that I'd see her again, so I responded by saying she was always welcome if her daddy says it's okay. I didn't want to make promises I couldn't keep and risk having her mistrust what I said."
The Grants started helping her transition several days in advance to help ease anxiety. As a family, they put together an album of pictures of the two-and-a-half years she had been with them. Sharing the memories was helpful—and they repeatedly reminded her that no matter what happens, they would always share those memories. Plus, it helped that Angie was physically handing her something she could take with her. "I don't even know if she still has that album, but the time we spent creating it solidified those memories in all our minds and helped us remember that we would never forget each other."
When the time came to go to her dad's house, the Grants took her to her new home. She was able to show them her room and all around her dad's home. It was very healthy—even though there were tears when it came time to say goodbye, "we assured her we were crying happy tears."
Life after reunification
The day after their daughter returned to her dad's home, the Grant family loaded up and went to the beach for a week, simply to get away and reset. And to grieve. "Her dad kept saying we would see her—they texted and sent pictures while we were at the beach." At that point, Angie says they weren't grieving the "forever" part of not having her—they were just missing her.
Now it's been years later, and the ongoing relationship never developed. This is the part that many people shy away from fostering because it is so hard to give them back. But Angie has a different perspective. "If not me, then who? We had the opportunity to help a little girl heal." Not only a little girl, but a family.
"None of the effort, the blood, sweat, and tears, goes in vain just because they leave," says Angie. "I feel very strongly that we make an indelible difference in the life of a child, and not just a child, but a whole vulnerable family."
What if you don't agree?
For foster parents who are facing the reunification of their child with biological parents, but don't agree with the decision and/or the timing, Angie reminds them of the truth that foster parents aren't the Savior or the hero of the story. "At the end of the day, we have to trust Jesus. We do our part, but sometimes things don't work out the way we'd want. We continue to believe that God has a plan—and we may be only one piece of the puzzle."
The most important thing is to pray. "Seek out God's peace, knowing you have done what you were called to do. Then rest and trust in His peace."
Another difficult situation for foster parents is knowing when to advocate and when to let go and trust the agency worker's decision. At times when she hasn't agreed with a caseworker's decision, she's been reminded that "99% of foster care workers go into the field because they want to make a difference in the lives of children. We need to remember that."
It also helps her to remember that it's the foster parents' job to focus on caring for the child, and it's the foster care workers job to focus on the case. Above all, what helps the most, is to develop a relationship with the foster care worker. "Be on the same team," Angie says. The more of a relationship you have, the more trust you have built up with each other, the more you will be able to work together.
"Always advocate for the child," she suggests, and provide documentation when necessary. "But remember that God loves these kids more than we ever could, and He has a plan for their lives."
Grieving and going at it again
The reality of foster care is that is supposed to be temporary. But it still feels awful when a child leaves your home—it's a grieving process. "There are days I cry and miss her still," Angie explains. And it does feel like loss, so allow yourself to go through all the stages of the grieving process. "But then focus on the memories, because the memories will live on forever."
When the Grants took placement of their little girl, their children were 22, 19, 16 and 4. Their four-year-old was their first placement they adopted, and he and their little girl were only four months apart in age. "They were like twins—after she left, he was missing his playmate. And even for the older kids, the first couple of times we got together were rough because it was like there was a missing link."
The ultimate question, of course, is would you do it again—even with all the pain that comes, especially when they leave? Angie's answer is an enthusiastic "Yes, absolutely! It was a privilege and honor to be a part of her life! I would not want my story to be without her story colliding with mine!"
"Don't let the fear of a child leaving be a reason not to step into this space," Angie encourages. "When we make it about us, we're being selfish. I'm not saying it will be easy, but it will be worth it!"
Meet Our Guest
Angie and her husband, Stan, have been foster parents for more than five years. They are parents of four children, one of whom was adopted out of foster care. Angie serves as the TFI Advocate for Chesterfield County in Virginia and as Family Ministry Director at Clover Hill Church in Midlothian, where Stan serves as pastor.
Get practical episodes and updates in your inbox.
Be the first to know about new episodes, posts, resources, and stay in the loop about what's coming up.
Other Episodes You Might Enjoy:
Beth Guckenberger and her husband Todd have been married more than 25 years and, between biological, foster, and adopted children, they have raised ten children. In addition, they also work together as Co-Executive Directors of Back2Back…
Rarely is there a single factor that causes a parent to have to give up their child. For Jackie Polk, it was a combination of domestic violence and addiction that led to her children being…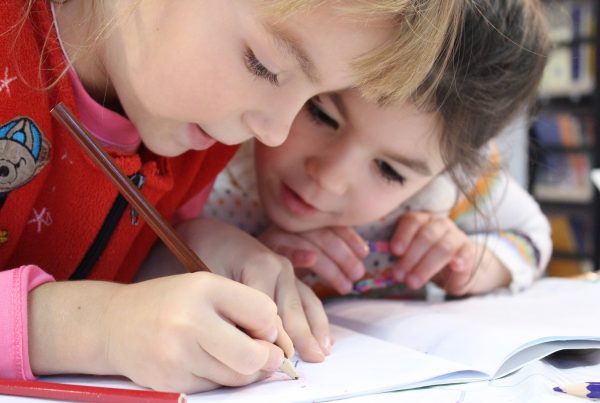 Catie Lumpkin and her husband Jamie began fostering about nine years ago. At the time, they had three young sons (age 4, 2 and 1) and had been considering adoption. They had the opportunity to…