Parenting is hard work, and sometimes we wish there was a perfect formula we could use to make it easier. We seek parenting hacks and different tips to help streamline our lives, and while some of those things are helpful, most of the time we still feel something is missing. We're left wondering, "What's the formula for success in parenting?"
My guest, Julie Lowe, tells us that there isn't a formula for successful parenting, but that doesn't mean we should be discouraged! God has already given us everything we need to parent well in his Word. Julie explores this topic in her book, Child Proof: Parenting by Faith, Not Formula. In this episode, Julie shares with us what it means to parent by faith, describes how this can play out in our homes, and explains why parenting methods based on biblical principles always work.
HERE ARE 3 TAKEAWAYS FROM TODAY'S CONVERSATION:
1. We should model humility to our kids.
We need to show our kids what it means to be humble. As Julie shared, when we show humility to our kids, we show them that we are all in desperate need of a Savior. For many of us, this is not easy! It's hard to ask for forgiveness and admit that we fall short in front of our kids, but prideful parenting is not the way of Jesus. We don't need our kids to think we're perfect because we know that only God is perfect. When we model humility to our kids, we're reminding our family of who is on the throne. We're showing our kids how to live in a way that is pleasing to God. As parents, we lead by our example as we do our best to imitate Christ. By modeling humility to our kids, we help them learn what it means to be humble.
"They don't need perfect parents; they need humble parents."
2. Biblical principles always work.
We all can probably think of a family that we think has it all together—I know I can! We look at these families and see well-behaved children, loving relationships, clean homes, and healthy marriages. I'm sure I'm not the only one who has fallen into this comparison trap. In reality, not all of our families will look the same. But keeping our families rooted in Biblical principles is our first step toward attaining the life we want for our children. Julie made an important point about how we apply these principles, as well. This won't look the same in my home as it does in yours. Within each of our homes, there is diversity in our children, schedules, and personalities. Choosing to implement Biblical principles in our homes will always work; we just have to find a way that works for our family specifically.
"Biblical principles are timeless. They're unchanging. They'll always work."
3. Being experts on our kids helps us love them well.
Friend, I'm sorry to say this, but our kids will embarrass us. This is why committing to understanding and knowing our children will help us look beyond their behavior and focus on their hearts. Julie described it well in our conversation when she said we have a focus problem. When our children act out in front of others, we typically look at the people around us and their reactions rather than looking at what our children need. We have to stay focused on our children in these very moments. Deciphering what they need only comes from a deeper understanding of who they are and what they have experienced. Observing our children and seeking to understand them is a great place to start.
"We've got to be willing to see what's behind the behavior."
RESOURCES FROM TODAY'S SHOW
Meet Our Guest
Julie Lowe is a faculty member at CCEF. She holds an MA in counseling from Biblical Theological Seminary. She is a licensed professional counselor with over fifteen years of counseling experience. She has extensive experience with women's issues, sexual abuse, body image issues, parenting, and child maltreatment issues, and regularly speaks at events on these topics. Julie is also a registered play therapist and has developed a play therapy office at CCEF to better serve families, teens, and children. She is a trained facilitator for Stewards of Children, a non-profit organization that provides training on child sexual abuse. Julie has trained a therapy dog that she works with both professionally and on a volunteer basis. Julie and her husband, Greg, have five children and serve as foster and adoptive parents.
Foster Parents, check with your agency to see if listening to this podcast will count toward your foster care training hours!
Special thanks to Resonate Recordings for their knock-it-out-of-the-park podcast production services! If you have a podcast or want to start one, reach out to our friends at Resonate!
Get encouragement and updates in your inbox.
Be the first to know about new episodes, posts, resources, and stay in the loop about what's coming up.
Other Episodes You Might Enjoy: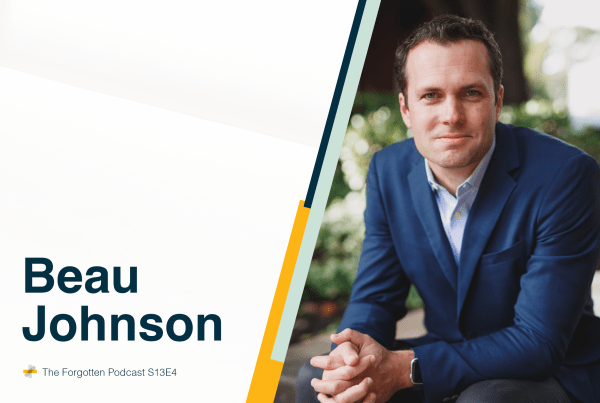 My guest today is Beau Johnson, who is not only an expert in helping others find their motivation and purpose at The Table Group, a company led by Patrick Lencioni, but he has also been…
My guest, Vermon Pierre, understands foster care because not only does he live it as a foster parent, but he is leading his church and community to think about foster care through the lens of…
When we talk about breaking the cycle of trauma, there is no clearer example of this than in the life of DeAntwann "DJ" Johnson. DJ experienced a traumatic childhood, and as a result of his…