One of my favorite things is getting to share about the incredible work our TFI Advocates are doing across the nation. Today I get to give you a little insight into the work Mary Grant, our TFI Advocate in Harford County, MD is doing through a program called Life Skills 101.
Perhaps the most unique part of the TFI Advocate role is that it takes unique shape in every community across the nation because every community has unique needs. This role truly is about relationship-building, trust-building, and bridging the gap between the needs foster care agencies have and the local churches that can help.
In Mary's case, speaking with DSS and the CASA organization in her area led to the identification of a gap that had been created in the area of mentorship and practical skills. Through connection, volunteer support, and a heart to serve, they stepped in to create a monthly class where youth in foster care who are approaching adulthood can learn practical life skills and connect with other adults who can support them during that transition.
We reached out to learn a little more about how Life Skills 101 started and the kind of connections they have seen as a result. Here was Mary's response:
I heard about TFI from listening to The Real Mom Podcast. I was looking to gain more insight into the foster care community. Being in my early 20s and recently married, I wasn't in a position to be a resource parent. However, foster care has always been something on my heart and close to my family, so I got involved in CASA in my local area and started the application process to become a TFI Advocate.

In initial conversations with the department in our community, we were made aware of an old mentorship program they used to have in their independent living unit. This unit oversees kids ages 14-21 as they prepare to transition to life after foster care. We wanted to fill that gap that had been created, and we knew in order to have a connection for mentorship, we needed to create a community environment where everyone would feel comfortable and have the opportunity to meaningfully connect.

That's how Life Skills 101 was born.

Our topics come from input from our students, suggestions from our volunteers, and insight from CASA and DSS and their benchmarks they use to track progress. We cover cooking, finances, education, employment, career, health, and other topics. Having the personal resources, materials, and knowledge base to know whats involved in signing up for classes, making a doctors appointment, or setting up a bank account are crucial for their impending success. With Life Skills, we have trainings and discussions with all our mentors and presenters about our students and their unique position as teens in foster care. A majority of our students come from group home settings.

Our main concern we want to address each month is making our class feel like family. Most students would typically have a parent to walk them through things like how to tie a tie, cook a meal, or change a tire. We want to empower them with the skills they need and surround them with support. We specifically designed our class to share a meal together, learn a life skill, and do an activity. We want everyone who comes to feel valued, loved, and cared for. We do tons of activities to encourage the mentor relationship and create that sense of family. We've done Christmas dinner, gift exchanges, Easter egg hunts, pumpkin carving, and many other activities that some of our students have not had the chance to participate in before.

We truly have had many special relationships come from Life Skills 101 classes:

We've had a student reach out to their mentor when they needed to move from their group home cottage to an independent living apartment.
We've had mentors move students into the cottages at their group home and help them with cleaning and organizing.
We've been invited to the group home to celebrate the birthday of one of our students.
We've attended dance recitals and graduation celebrations.
We've been there to support and cheer them on with senior photos and graduation baskets.
We've had students ask if they can still continue coming after aging out or graduating.
We've had foster parents tell us how crucial our events have been for their teens and that they want to come back and help out with classes in the future.

If you want to get involved in something like this, I'd suggest starting with your local CASA organization. Being a TFI Advocate has been huge in my growth as a leader and building relationships with lots of other organizations and those involved or wanting to support the foster care system. If you're considering a step like this, I would recommend talking to those in the space already. See if there are existing programs working towards your goal you can support. If not, start those conversation with others in the foster care community or that you know would like to be involved in supporting them. That's how meaningful means of support start: An idea.
This is the type of work our TFI Advocates are doing across the nation every single week. Isn't it incredible? We are so proud of Mary for her commitment to Harford County, MD and the passion she has to serve and support the foster care community. You can see some behind-the-scenes photos from some Life Skills 101 classes on TFI Harford County's Instagram.
Would you join us in praying for continued success and connection for Mary and her team? God is opening doors!
If you want to learn how the TFI Advocate role works or sign-up to be notified when applications go live again, you can click here. If you want to see a map of our active TFI Advocate ministries across the nation, click here. And if you want to give to make ministry like this possible, partner with us here!
Jami Kaeb
Adoption, foster care, and advocacy were not part of Jami's dreams for her life, but God changed her heart when He made her aware, and she is passionate about helping others become aware too! She and her husband Clint are parents to their seven children (five through adoption).
Get encouragement and updates in your inbox.
Be the first to know about new episodes, posts, resources, and stay in the loop about what's coming up.
You Might Also Enjoy: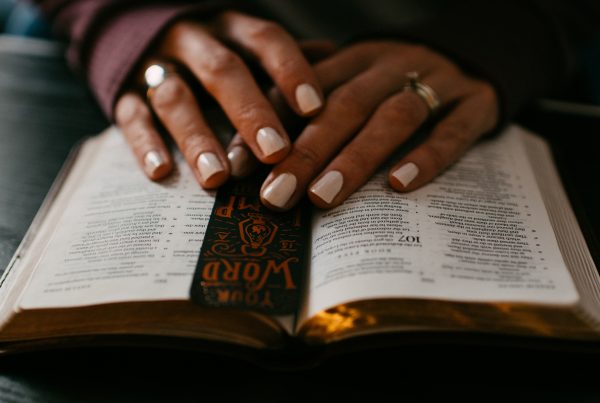 Today, I don't like foster care. I don't like seeing the faults of the system. It was never the final or complete solution meant to overcome abuse and neglect, but it's what we have to…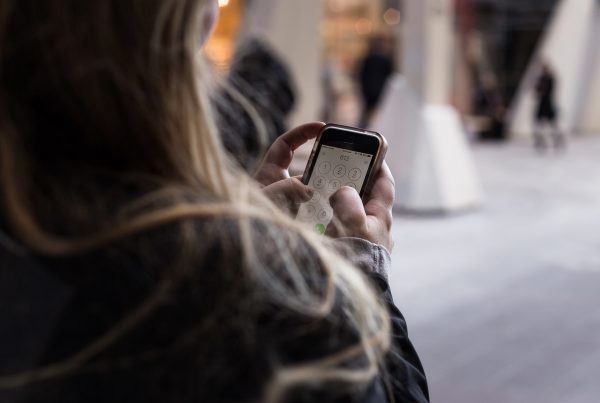 I'll never forget the first phone call we shared. She was very nervous, and so was I. She had her stereotypes of folks like me, and I had mine of folks like her, but when…
I don't know about you, but this time of quarantine has shown me a lot about myself. And, not necessarily the good stuff.