Maybe you're thinking about foster care. You've started to research what you're about to jump into, and you want to be as informed as you can. You've contacted an agency. Maybe you've even started your training classes.
But are there things you should know that no one has told you yet?
We asked our foster parent friends—those friends who are willing to share it all—the good, the hard, and everything in between.
And we want to share it with you.
So here it is…what they wished someone would have told them before they started this crazy, awesome journey of foster care.
You might find unexpected blessings from your foster care classes.
I wish I would have known that I would meet my best friends through foster care. We delayed going to foster care class because of fear. Yes, there is a lot of unknown and hard things, but there are also amazing people there. We have made the best of friends for life!
Sometimes, you have to wait, and how you wait is important.
I wish I would have known that, even though you always hear about how much foster parents are needed, it might take literally years before you get a placement. Use your wait well. Start praying for the child who will eventually come into your care. Pray for the family of the child who will be placed with you. Pray for your strength, that you would know your identity is complete in Christ regardless of whether a child comes into your home or not.
You might have to help your church become more aware.
I wish I would have known that my church was not prepared for foster families. Start advocating for your kids and other kids now. It's not that they don't care, but sometimes churches need help in understanding. Help your leaders develop a special needs ministry designed for kids from hard places that require special care. It can be a lonely feeling when foster care keeps you from church, so start helping your church now.
There is no "normal" case or agency experience. Yours will be unique, so don't try to compare.
I wish I would have known there is little consistency among agencies, that things from agency to agency and even county to county can be so different. Not all judges, caseworkers, and foster families are built the same, so what happens in your case may be dramatically different than someone else's.
You are now part of a team.
I wish I would have known that foster parents do not have the final say. The state has custody of this child and makes the ultimate decisions. Even if you want an evaluation or think something is best for the child, it may not be allowed. Approval for everything was a bit overwhelming at first and took a while to get used to. Work with your caseworker as much as possible so that you can be a team!
Being flexible is key.
I wish I would have known that predicted timelines are usually way off. We've had to get used to having no idea how long kids will stay regardless of what intake workers predict, because it depends on so many moving targets. If you are a planner or like control, loosen those reigns now.
Your child's birth parents are not the enemy.
I wish I would have known not to fear the birth parents. I know now to find out as much about them as I do their children. I didn't have a fair perception and thought the worst of them.
Be open for any outcome.
I wish I would have known that adoption is a very real possibility. I was naive to think that all parents will take the steps necessary to regain custody of their children. Foster care focuses on reunification, but I did not think about the "what if" when they can't go home.
And most importantly, love your children with everything you've got regardless of how long they are with you.
I wish I would have known I could love big and let go. The Lord will give you strength for the moment. Don't let the fear of foster care keep you from serving. You can do it!
Fear not, for I am with you; be not dismayed, for I am your God; I will strengthen you, I will help you, I will uphold you with my righteous right hand.
Isaiah 41:10
Are you a foster parent already? What would you add to this list?
Shannon Spaid
Shannon is a wife and busy mother of four with a passion for serving and helping others. After experiencing the foster care system as a foster mom, her eyes were opened to the needs of the foster care community.
Get encouragement and updates in your inbox.
Be the first to know about new episodes, posts, resources, and stay in the loop about what's coming up.
You Might Also Enjoy:
Life got interesting in our household a few weeks ago. Two little girls, ages 3 & 4, entered our home and hearts. We love them and yet with all the joy, there are challenges.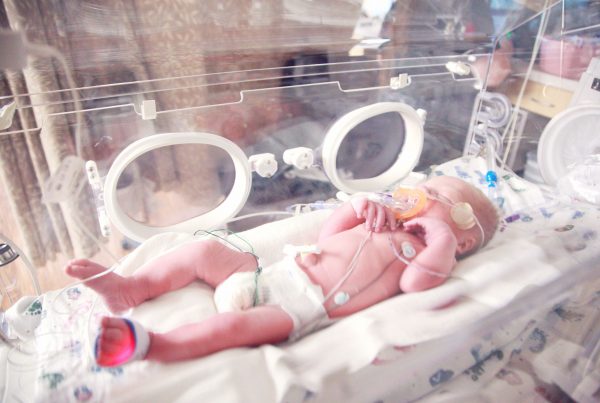 We met our foster son in the NICU. We watched as nurses and doctors cared for him, trying to learn all we could. We got to know him, and we loved him.