God is working in the details of our lives.
Emily always had a dream to open a coffee shop. She also knew that she wanted to be involved with adoption somehow. God had given her two passions concurrently, and she didn't know how they would fit together. She opened her coffee shop, but it lacked something. God was preparing her for something bigger, a way for her to live out both desires stirring in her soul.
"As soon as I figured out the need, it came to me that these [aging-out youth] could actually work in the coffee shop and we could be a family, and mentor them, and employ them, and goal-set with them, and we hit the ground running!"
God cares about our faithfulness.
Emily now had the vision to use her coffee shop to employ youth who didn't have a support system in place. Through a nine to twelve-month training process, the staff at her shop teach the youth not only how to be baristas but how to set goals. It hasn't always been picture-perfect, but Emily and her staff gracefully walk in relationship with the youth. God is using The Cracked Pot staff to plant seeds, to listen, to love, to pray, and to connect with aging out youth.
"It is exhausting, but the beautiful things and the transformation in the youth's lives and the staff's lives and our volunteers in our community far outweigh how tired we are when we leave."
You can make God known through your life.
Without a safe, secure base to fall back on, youth aging out of foster care are left to figure out how to do life on their own. Something like driving becomes a roadblock, because of the hurdles it entails–getting a permit, having a vehicle to practice on, and later drive, getting and budgeting for insurance, and registering a vehicle. When life feels hard, discouragement sets in. Old coping mechanisms become comforting. At the coffee shop, though, God is being made evident to the youth, because Christians are showing up. Youth are choosing to run to God instead of old habits because they are seeing more of who He is through imperfect but committed people.
"We make it clear to them at their interview that this is God-centered; this is the foundation we stand on. It's neat to see them slowly start to realize that we mean what we say and that our God is strong."
RESOURCES FROM TODAY'S SHOW
MORE RESOURCES FOR YOU
SPREAD THE WORD!
Foster Parents, check with your agency to see if listening to this podcast will count toward your foster care training hours!
Special thanks to Resonate Recordings for their knock-it-out-of-the-park podcast production services! If you have a podcast or want to start one, reach out to our friends at Resonate!
Get encouragement and updates in your inbox.
Be the first to know about new episodes, posts, resources, and stay in the loop about what's coming up.
Other Episodes You Might Enjoy:
Brandon and Cherith Craft are no strangers to doing hard things. In fact, it is such a part of who they are that they put it in their family mantra: "We're Crafts. We do hard…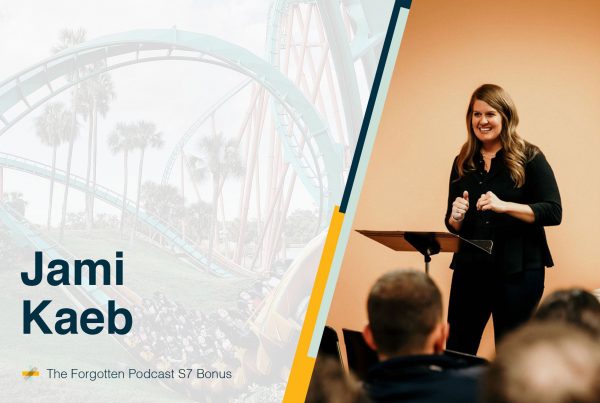 The journey of foster care and adoption can feel like a rollercoaster with twists and turns, leaving you with a full range of emotions. Should you just get off the ride now?
There are moments in life that change us forever. Pastor Tony Karnes was simply trying to prepare for a sermon series, but God had greater things in store for him AND for hundreds of kids…